Judges: End jailing people for unpaid fines in Rock County
Legal Events
When a court case is ending, a judge often lists what a defendant needs to do and know.

It can include contacting a probation agent, not possessing a gun or avoiding the use of drugs or alcohol.

One routine item usually on the list is paying court costs, which can total hundreds of dollars or more. Failing to pay could land the defendant in jail.

Orders to jail for nonpayment are called arrest warrant commitments, authorizing "that a defendant be arrested and detained until a fine is paid or discharged by due course of law," according to Rock County's website .

"A lot of this happens outside of anybody's view," said Eric Nelson, a recently retired assistant public defender who worked in Rock County for nearly 40 years.

"Broadly speaking, it's a debtor's prison," he told The Janesville Gazette. It's coming to an end. All seven Rock County circuit judges recently signed an order that should substantially cut the number of people put in jail because they can't pay such fines.

The result should be fewer people incarcerated only because they're poor.
Related listings
Authorities say a woman has been arrested for disorderly conduct after creating a messy situation in the courthouse parking lot in the town of Maricopa.Police say Tally Leto allegedly poured alcohol into the vehicle of a court client, let the air out...

The U.S. Supreme Court is preparing to consider how far states can go toward eliminating the insanity defense in criminal trials as it reviews the case of a Kansas man sentenced to die for killing four relatives.The high court planned to hear argumen...

President Donald Trump on Monday said Supreme Court Justice Brett Kavanaugh is under assault, following a New York Times story about a sexual misconduct allegation that was revised to reflect that the alleged victim couldn't recall the incident...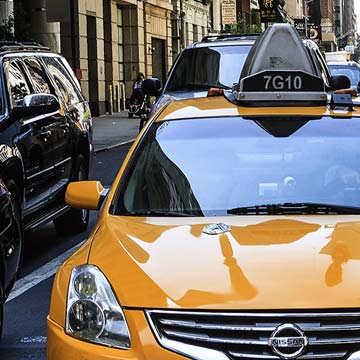 Any contracts or any transactions can go awry at any time
We know your business means a lot to you and want to understand all the aspects of your business so that we can help you in the best ways possible. We don't discriminate depending on the size of your company. Our mission statement is to represent all business owners and entrepreneurs by navigating them through the rough waters of business litigation and guiding them to success.

We are attorneys who want to make sure we understand your business objectives and goals before we start providing you with legal counsel individualized to your business. We know what it means to be dedicated to your business. After all, we are a business as well. And just like you, we want to provide the best service we can to our clients.

Any contracts or any transactions can go awry at any time. Sometimes, making important business decisions without legal help from business attorneys could cost you your business.We don't want you or your business to be misconstrued by anyone. Our attorneys make sure that we communicate with you often to make sure we are giving you the legal guidance you need at all times. We make sure we are responsive in a timely-manner with every single one of our clients to help them identify risks and prevent legal battles before they arise.