New Orleans councilman, attorney plead not guilty to fraud
Legal Events
New Orleans City Council President Jason Williams and an attorney in his law firm pleaded not guilty to federal tax fraud charges on Friday.

Williams, 47, and Nicole Burdett, 39, appeared remotely before a federal magistrate judge and entered their pleas to charges of conspiracy, preparing false or fraudulent tax returns and failing to file tax forms related to cash received, news outlets reported.

The two were charged in an 11-count indictment last month following a yearslong investigation led by the Internal Revenue Service and the FBI.

Williams, a criminal defense lawyer, was accused of inflating his business expenses from 2013 to 2017 in order to reduce his tax liability by more than $200,000, according to the U.S. Attorney's Office for the Western District of Louisiana. The indictment also alleged Williams and Burdett, an attorney in Williams' law office who also handled administrative duties, failed to file the proper reports on cash payments from clients totaling $66,516.

Williams' attorney, Billy Gibbens, has contended his client was just following the advice of his tax preparer, saying the accountant made the errors on his own, according to The Times-Picayune/The New Orleans Advocate. Michael Magner, an attorney for Burdett, also said his client was innocent and did not have any role in the tax decisions.

Williams and Gibbens raised questions about the timing of the indictment as Williams prepares to challenge Orleans Parish District Attorney Leon Cannizzaro for the top prosecuting role. The campaign qualifying period for the Nov. 3 election is set to end July 24. Williams has said he still plans to run for the seat, according to The Times-Picayune/The New Orleans Advocate. A preliminary trial date for the case was set for Sept. 14.
Related listings
Germany's top security official violated the rights of a far-right party by posting remarks criticizing it on his ministry's website, the country's highest court ruled Tuesday.The Alternative for Germany party, known as AfD, whose anti-migration and ...

The Michigan appeals court has thrown out a 50-year prison sentence for a former Cub Scout leader and teacher who was convicted of killing his wife.Andrew Farley Jr. of Grand Blanc Township was convicted of second-degree murder. But the appeals court...

Bangladesh's High Court has asked authorities to shut down 231 factories surrounding the highly polluted main river in the nation's capital, lawyers and activists said Tuesday. Manzil Murshid, who filed a petition with the court seeking i...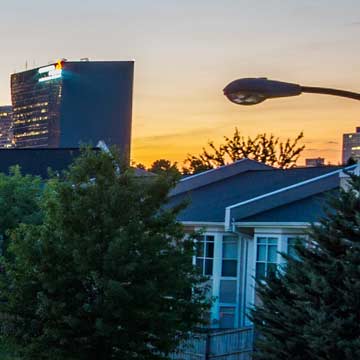 USCIS to Continue Implementing New Policy Memorandum on Notices to Appear
U.S. Citizenship and Immigration Services (USCIS) is continuing to implement the June 28, 2018, Policy Memorandum (PM), Updated Guidance for the Referral of Cases and Issuance of Notices to Appear (NTAs) in Cases Involving Inadmissible and Deportable Aliens (PDF, 140 KB).

USCIS may issue NTAs as described below based on denials of I-914/I-914A, Application for T Nonimmigrant Status; I-918/I-918A, Petition for U Nonimmigrant Status; I-360, Petition for Amerasian, Widow(er), or Special Immigrant (Violence Against Women Act self-petitions and Special Immigrant Juvenile Status petitions); I-730, Refugee/Asylee Relative Petitions when the beneficiary is present in the US; I-929, Petition for Qualifying Family Member of a U-1 Nonimmigrant; and I-485 Application to Register Permanent Residence or Adjust Status (with the underlying form types listed above).

If applicants, beneficiaries, or self-petitioners who are denied are no longer in a period of authorized stay and do not depart the United States, USCIS may issue an NTA. USCIS will continue to send denial letters for these applications and petitions to ensure adequate notice regarding period of authorized stay, checking travel compliance, or validating departure from the United States.