Times Apologizes for Tweet, Revises Kavanaugh Article
Legal Events
President Donald Trump on Monday said Supreme Court Justice Brett Kavanaugh is under assault, following a New York Times story about a sexual misconduct allegation that was revised to reflect that the alleged victim couldn't recall the incident.

The newspaper has also apologized for an offensive tweet that was sent out to promote the weekend article.

The Times reported on an allegation that Kavanaugh exposed himself at a Yale University party as a freshman. That new allegation was included in an article, excerpting an upcoming book about Kavanaugh classmate Deborah Ramirez, who had claimed the future justice pulled down his pants and thrust his penis at her at another time at a different Yale party.

In writing about the new allegation, the story did not initially include the detail that the woman supposedly involved in the incident declined to be interviewed, and that her friends say she doesn't recall it. The article was revised to include that information, with an editor's note explaining the revision.
Related listings
The Trump administration on Friday asked the Supreme Court to lift a freeze on Pentagon money it wants to use to build sections of a border wall with Mexico.Two lower courts have ruled against the administration in a lawsuit over the funding. Last we...

A court in Palermo, Sicily, ruled on Friday that the wrong Eritrean man was arrested and tried as a migrant smuggling kingpin and ordered him released from jail, to the jubilation of international supporters who had championed for years the defendant...

The Supreme Court sided Monday with an Alabama technology company over the U.S. Postal Service in a patent dispute.The dispute before the justices had to do with U.S. Patent No. 6,826,548. That's the patent Birmingham-based Return Mail has for a syst...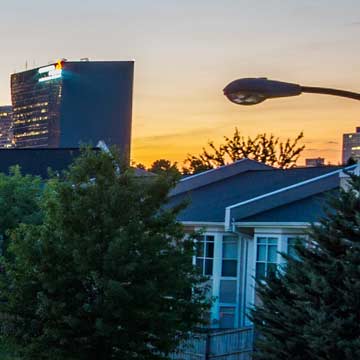 USCIS to Continue Implementing New Policy Memorandum on Notices to Appear
U.S. Citizenship and Immigration Services (USCIS) is continuing to implement the June 28, 2018, Policy Memorandum (PM), Updated Guidance for the Referral of Cases and Issuance of Notices to Appear (NTAs) in Cases Involving Inadmissible and Deportable Aliens (PDF, 140 KB).

USCIS may issue NTAs as described below based on denials of I-914/I-914A, Application for T Nonimmigrant Status; I-918/I-918A, Petition for U Nonimmigrant Status; I-360, Petition for Amerasian, Widow(er), or Special Immigrant (Violence Against Women Act self-petitions and Special Immigrant Juvenile Status petitions); I-730, Refugee/Asylee Relative Petitions when the beneficiary is present in the US; I-929, Petition for Qualifying Family Member of a U-1 Nonimmigrant; and I-485 Application to Register Permanent Residence or Adjust Status (with the underlying form types listed above).

If applicants, beneficiaries, or self-petitioners who are denied are no longer in a period of authorized stay and do not depart the United States, USCIS may issue an NTA. USCIS will continue to send denial letters for these applications and petitions to ensure adequate notice regarding period of authorized stay, checking travel compliance, or validating departure from the United States.