US Supreme Court to review Kansas' lack of insanity defense
Legal Events
The U.S. Supreme Court is preparing to consider how far states can go toward eliminating the insanity defense in criminal trials as it reviews the case of a Kansas man sentenced to die for killing four relatives.

The high court planned to hear arguments Monday in James Kraig Kahler's case. He went to the home of his estranged wife's grandmother about 20 miles (32 kilometers) south of Topeka the weekend after Thanksgiving 2009 and fatally shot the two women and his two teenage daughters.

Not even Kahler's attorneys have disputed that he killed them. They've argued that he was in the grips of a depression so severe that he experienced an extreme emotional disturbance that disassociated him from reality.

In seeking a not guilty verdict due to his mental state, his defense at his 2011 trial faced what critics see as an impossible legal standard. His attorneys now argue that Kansas violated the U.S. Constitution by denying him the right to pursue an insanity defense.

The nation's highest court previously has given states broad latitude in how they treat mental illness in criminal trials, allowing five states, including Kansas, to abolish the traditional insanity defense. Kahler's appeal raises the question of whether doing so denies defendants their guaranteed right to due legal process.

"Maybe they will establish some ground rules," said Jeffrey Jackson, a law professor at Washburn University in Topeka. "They've been vague about what the standard is, and maybe now they're going to tell us."

Until 1996, Kansas followed a rule first outlined in 1840s England, requiring defendants pursuing an insanity defense to show that they were so impaired by a mental illness or defect that they couldn't understand that their conduct was criminal. Now Kansas permits defendants to only cite "mental disease or defect" as a partial defense, and they must prove they didn't intend to commit the specific crime. Alaska, Idaho, Montana and Utah have similar laws.

Christopher Slobogin, a professor of both law and psychiatry at the Vanderbilt University, said even seriously mentally ill defendants typically intend to the commit their crimes, even if their acts result from delusions.
Related listings
President Donald Trump on Monday said Supreme Court Justice Brett Kavanaugh is under assault, following a New York Times story about a sexual misconduct allegation that was revised to reflect that the alleged victim couldn't recall the incident...

The Trump administration on Friday asked the Supreme Court to lift a freeze on Pentagon money it wants to use to build sections of a border wall with Mexico.Two lower courts have ruled against the administration in a lawsuit over the funding. Last we...

A court in Palermo, Sicily, ruled on Friday that the wrong Eritrean man was arrested and tried as a migrant smuggling kingpin and ordered him released from jail, to the jubilation of international supporters who had championed for years the defendant...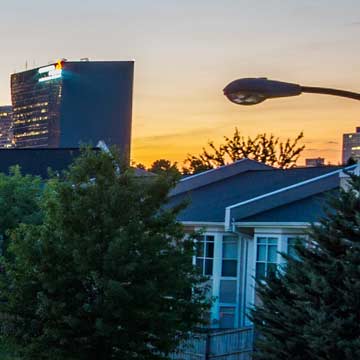 USCIS to Continue Implementing New Policy Memorandum on Notices to Appear
U.S. Citizenship and Immigration Services (USCIS) is continuing to implement the June 28, 2018, Policy Memorandum (PM), Updated Guidance for the Referral of Cases and Issuance of Notices to Appear (NTAs) in Cases Involving Inadmissible and Deportable Aliens (PDF, 140 KB).

USCIS may issue NTAs as described below based on denials of I-914/I-914A, Application for T Nonimmigrant Status; I-918/I-918A, Petition for U Nonimmigrant Status; I-360, Petition for Amerasian, Widow(er), or Special Immigrant (Violence Against Women Act self-petitions and Special Immigrant Juvenile Status petitions); I-730, Refugee/Asylee Relative Petitions when the beneficiary is present in the US; I-929, Petition for Qualifying Family Member of a U-1 Nonimmigrant; and I-485 Application to Register Permanent Residence or Adjust Status (with the underlying form types listed above).

If applicants, beneficiaries, or self-petitioners who are denied are no longer in a period of authorized stay and do not depart the United States, USCIS may issue an NTA. USCIS will continue to send denial letters for these applications and petitions to ensure adequate notice regarding period of authorized stay, checking travel compliance, or validating departure from the United States.