Supreme Court allows broad enforcement of asylum limits
National News
The Supreme Court is allowing nationwide enforcement of a new Trump administration rule that prevents most Central American immigrants from seeking asylum in the United States.

The justices' order late Wednesday temporarily undoes a lower-court ruling that had blocked the new asylum policy in some states along the southern border. The policy is meant to deny asylum to anyone who passes through another country on the way to the U.S. without seeking protection there.

Most people crossing the southern border are Central Americans fleeing violence and poverty. They are largely ineligible under the new rule, as are asylum seekers from Africa, Asia and South America who arrive regularly at the southern border.

The shift reverses decades of U.S. policy. The administration has said that it wants to close the gap between an initial asylum screening that most people pass and a final decision on asylum that most people do not win.

"BIG United States Supreme Court WIN for the Border on Asylum!" President Donald Trump tweeted.

Justices Ruth Bader Ginsburg and Sonia Sotomayor dissented from the high-court's order. "Once again, the Executive Branch has issued a rule that seeks to upend longstanding practices regarding refugees who seek shelter from persecution," Sotomayor wrote.

The legal challenge to the new policy has a brief but somewhat convoluted history. U.S. District Judge Jon Tigar in San Francisco blocked the new policy from taking effect in late July. A three-judge panel of the 9th U.S. Circuit Court of Appeals narrowed Tigar's order so that it applied only in Arizona and California, states that are within the 9th Circuit.

That left the administration free to enforce the policy on asylum seekers arriving in New Mexico and Texas. Tigar issued a new order on Monday that reimposed a nationwide hold on asylum policy. The 9th Circuit again narrowed his order on Tuesday.

The high-court action allows the administration to impose the new policy everywhere while the court case against it continues.

It's not clear how quickly the policy will be rolled out, and how exactly it fits in with the other efforts by the administration to restrict border crossings and tighten asylum rules.
Related listings
Brazil's supreme court officially made homophobia and transphobia crimes similar to racism on Thursday, with the final justices casting their votes in a ruling that comes amid fears the country's far-right administration is seeking to roll back LGBT ...

A court in Germany ruled Tuesday that the government has partial responsibility to ensure U.S. drone strikes controlled with the help of an American base on German territory are in line with international law, but judges stopped short of ordering the...

An adviser to Europe's top court says Google doesn't have to extend "right to be forgotten" rules to its search engines globally.The European Court of Justice's advocate general released a preliminary opinion Thursday in the case involving the U.S. t...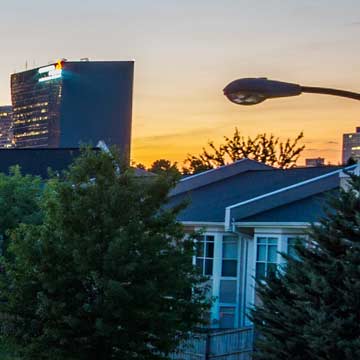 USCIS to Continue Implementing New Policy Memorandum on Notices to Appear
U.S. Citizenship and Immigration Services (USCIS) is continuing to implement the June 28, 2018, Policy Memorandum (PM), Updated Guidance for the Referral of Cases and Issuance of Notices to Appear (NTAs) in Cases Involving Inadmissible and Deportable Aliens (PDF, 140 KB).

USCIS may issue NTAs as described below based on denials of I-914/I-914A, Application for T Nonimmigrant Status; I-918/I-918A, Petition for U Nonimmigrant Status; I-360, Petition for Amerasian, Widow(er), or Special Immigrant (Violence Against Women Act self-petitions and Special Immigrant Juvenile Status petitions); I-730, Refugee/Asylee Relative Petitions when the beneficiary is present in the US; I-929, Petition for Qualifying Family Member of a U-1 Nonimmigrant; and I-485 Application to Register Permanent Residence or Adjust Status (with the underlying form types listed above).

If applicants, beneficiaries, or self-petitioners who are denied are no longer in a period of authorized stay and do not depart the United States, USCIS may issue an NTA. USCIS will continue to send denial letters for these applications and petitions to ensure adequate notice regarding period of authorized stay, checking travel compliance, or validating departure from the United States.