Challenger accuses Supreme Court's Kelly of corruption
Legal Compliance
Wisconsin Supreme Court challenger Jill Karofsky suggested Tuesday that Justice Daniel Kelly is corrupt because he repeatedly rules in favor of conservative groups, saying it makes no sense that the law could be on their side all the time.

Karofsky made the remarks at the candidates' first debate. Karofsky and Kelly used the opportunity to paint each other as partisan and the third candidate, Ed Fallone, struggling to get a word in during their exchanges.

Kelly is part of the high court's five-justice conservative majority. Karofsky went right at him as soon as the debate began, saying it's "amazing" that a justice is being supported by right-wing special interest groups. Twice she implied that Kelly is corrupt, questioning why he repeatedly rules in conservative groups' favor.

"What voters see is that you get support from special interests. You ignore the rule of law and you find in favor of those special interests over and over and over again, and that feels like corruption to people in the state of Wisconsin," Karofsky said.

Kelly shot back that Karofsky scores the outcome of cases through a political lens. He said he applies the law fairly and uses hard logic to reach his decisions.
Related listings
Legal Compliance

09/11/2019

Asylum seekers must pass an initial screening called a "credible fear" interview, a hurdle that a vast majority clear. Under the new policy, they would fail the test unless they sought asylum in at least one country they traveled through ...

Legal Compliance

07/23/2019

The Supreme Court cleared the way for the Trump administration to tap billions of dollars in Pentagon funds to build sections of a border wall with Mexico.The court's five conservative justices gave the administration the green light on Friday ...

Legal Compliance

07/18/2019

The Dutch Supreme Court upheld Friday a lower court's ruling that the Netherlands is partially liable in the deaths of some 350 Muslim men who were murdered by Bosnian Serb forces during the 1995 Srebrenica massacre.The Netherlands' highe...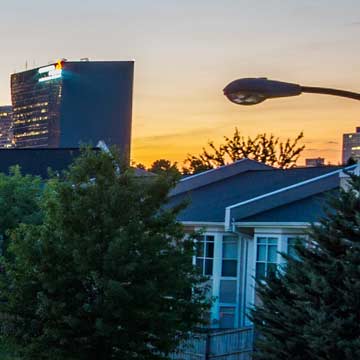 USCIS to Continue Implementing New Policy Memorandum on Notices to Appear
U.S. Citizenship and Immigration Services (USCIS) is continuing to implement the June 28, 2018, Policy Memorandum (PM), Updated Guidance for the Referral of Cases and Issuance of Notices to Appear (NTAs) in Cases Involving Inadmissible and Deportable Aliens (PDF, 140 KB).

USCIS may issue NTAs as described below based on denials of I-914/I-914A, Application for T Nonimmigrant Status; I-918/I-918A, Petition for U Nonimmigrant Status; I-360, Petition for Amerasian, Widow(er), or Special Immigrant (Violence Against Women Act self-petitions and Special Immigrant Juvenile Status petitions); I-730, Refugee/Asylee Relative Petitions when the beneficiary is present in the US; I-929, Petition for Qualifying Family Member of a U-1 Nonimmigrant; and I-485 Application to Register Permanent Residence or Adjust Status (with the underlying form types listed above).

If applicants, beneficiaries, or self-petitioners who are denied are no longer in a period of authorized stay and do not depart the United States, USCIS may issue an NTA. USCIS will continue to send denial letters for these applications and petitions to ensure adequate notice regarding period of authorized stay, checking travel compliance, or validating departure from the United States.