German court convicts former concentration camp guard, 93
Legal Compliance
A German court on Thursday convicted a 93-year-old former SS private of being an accessory to murder at the Stutthof concentration camp, where he served as a guard in the final months of World War II. He was given a two-year suspended sentence.

Bruno Dey was convicted of 5,232 counts of accessory to murder by the Hamburg state court, news agency dpa reported. That is equal to the number of people believed to have been killed at Stutthof during his service there in 1944 and 1945. He also was convicted of one count of accessory to attempted murder. "How could you get used to the horror?" presiding judge Anne Meier-Goering asked as she announced the verdict.

Because he was only 17, and later 18, at the time of his alleged crimes, Dey's case was heard in juvenile court. Prosecutors had called for a three-year sentence, while the defense sought acquittal. The trial opened in October. Because of Dey's age, court sessions were limited to two, two-hour sessions a week. Additional precautions also were taken to keep the case going through the height of the coronavirus pandemic.

In a closing statement earlier this week, the wheelchair-bound German retiree apologized for his role in the Nazis' machinery of destruction, saying "it must never be repeated." "Today, I want to apologize to all of the people who went through this hellish insanity," Dey told the court.

For at least two decades, every trial of a former Nazi has been dubbed "likely Germany's last." But just last week, another ex-guard at Stutthof was charged at age 95. A special prosecutors' office that investigates Nazi-era crimes has more than a dozen ongoing investigations.

That's due in part to a precedent established in 2011 with the conviction of former Ohio autoworker John Demjanjuk as an accessory to murder on allegations that he served as a guard at the Sobibor death camp in German-occupied Poland. Demjanjuk, who steadfastly denied the allegations, died before his appeal could be heard.
Related listings
Legal Compliance

05/15/2020

A proposal striking at the proliferation of TV, radio and billboard ads blanketing Louisiana is headed to the state House for debate after winning support from senators Thursday.Sen. Heather Cloud's bill would declare as false or misleading tho...

Legal Compliance

03/08/2020

A seemingly divided Supreme Court struggled Wednesday with its first major abortion case of the Trump era, leaving Chief Justice John Roberts as the likely deciding vote.Roberts did not say enough to tip his hand in an hour of spirited arguments at t...

Legal Compliance

01/25/2020

The Arizona Supreme Court released a decision Thursday in a case that determined if a woman can use her frozen embryos to have a baby even if her ex-husband disagrees.A trial court had ruled against Torres, saying the contract she and her then-boyfri...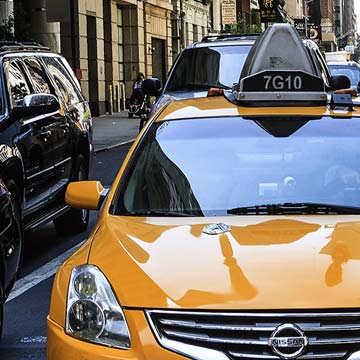 Any contracts or any transactions can go awry at any time
We know your business means a lot to you and want to understand all the aspects of your business so that we can help you in the best ways possible. We don't discriminate depending on the size of your company. Our mission statement is to represent all business owners and entrepreneurs by navigating them through the rough waters of business litigation and guiding them to success.

We are attorneys who want to make sure we understand your business objectives and goals before we start providing you with legal counsel individualized to your business. We know what it means to be dedicated to your business. After all, we are a business as well. And just like you, we want to provide the best service we can to our clients.

Any contracts or any transactions can go awry at any time. Sometimes, making important business decisions without legal help from business attorneys could cost you your business.We don't want you or your business to be misconstrued by anyone. Our attorneys make sure that we communicate with you often to make sure we are giving you the legal guidance you need at all times. We make sure we are responsive in a timely-manner with every single one of our clients to help them identify risks and prevent legal battles before they arise.