Irish trucker in court over deaths of 39 people in container
Litigation Reports
An Irish truck driver appeared in an English court Wednesday, accused of the manslaughter of 39 people who were found dead in a container in southeastern England in an apparent people-smuggling tragedy.

Ronan Hughes, 40, appeared by at Southend Magistrates Court, east of London, by video link from a police station, after being extradited from Ireland.

The Vietnamese nationals were found Oct. 23 in an industrial park in the English town of Grays inside a refrigerated container that had arrived by ferry from Belgium.

The victims came from impoverished villages in Vietnam and are believed to have paid people smugglers to take them on risky journeys to better lives abroad.

The truck's driver, Maurice Robinson, 25, admitted 39 counts of manslaughter in April. He had previously pleaded guilty to conspiracy to assist unlawful immigration.

Hughes wasn't asked to enter a plea and was ordered detained until a plea hearing at London's Central Criminal Court on July 22.
Related listings
Litigation Reports

07/02/2020

The biggest cases of the Supreme Court term so far have a surprising common thread. On a court with five Republican appointees, the liberal justices have been in the majority in rulings that make workplace discrimination against gay and transgender p...

Litigation Reports

06/21/2020

An extraordinary standoff between the Justice Department and Manhattan U.S. Attorney Geoffrey S. Berman ended Saturday when the prosecutor agreed to leave his job with an assurance that his investigations into allies of President Donald Trump would n...

Litigation Reports

06/18/2020

The Trump administration has asked the U.S. Supreme Court to revive a permit program that would allow the disputed Keystone XL pipeline and other new oil and gas pipelines to cross waterways with little review.Earlier this year, a Montana judge suspe...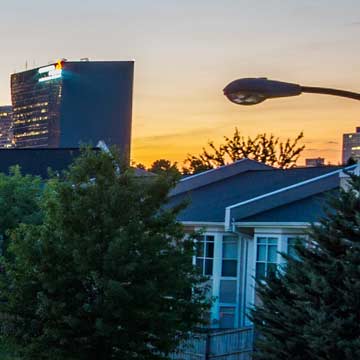 USCIS to Continue Implementing New Policy Memorandum on Notices to Appear
U.S. Citizenship and Immigration Services (USCIS) is continuing to implement the June 28, 2018, Policy Memorandum (PM), Updated Guidance for the Referral of Cases and Issuance of Notices to Appear (NTAs) in Cases Involving Inadmissible and Deportable Aliens (PDF, 140 KB).

USCIS may issue NTAs as described below based on denials of I-914/I-914A, Application for T Nonimmigrant Status; I-918/I-918A, Petition for U Nonimmigrant Status; I-360, Petition for Amerasian, Widow(er), or Special Immigrant (Violence Against Women Act self-petitions and Special Immigrant Juvenile Status petitions); I-730, Refugee/Asylee Relative Petitions when the beneficiary is present in the US; I-929, Petition for Qualifying Family Member of a U-1 Nonimmigrant; and I-485 Application to Register Permanent Residence or Adjust Status (with the underlying form types listed above).

If applicants, beneficiaries, or self-petitioners who are denied are no longer in a period of authorized stay and do not depart the United States, USCIS may issue an NTA. USCIS will continue to send denial letters for these applications and petitions to ensure adequate notice regarding period of authorized stay, checking travel compliance, or validating departure from the United States.