The Supreme Court's future hinges on the 2020 election
Litigation Reports
The blockbuster Supreme Court term that just ended was a (nearly) unmitigated disaster for movement conservatives. Chief Justice John Roberts declined to overturn precedent on abortion rights. Conservative activist Justice Neil Gorsuch showed he would join the court's liberals when the statutory text tells him to. The natural question then is, what's next? What are the implications for the future of the court?

The short answer is that the court's future direction is in flux like no other time in recent memory. And what happens next will be determined by the 2020 election and the justices' health.

The first crucial point here is that, had Roberts and Gorsuch not crossed the court's ideological lines in the most high-profile cases of the term, we would be looking at an extremely conservative court for the foreseeable future, regardless of the outcome of the November vote.

The court has five conservative justices who ? until this term ? seemed capable of acting as an unassailable voting bloc for the indefinite future. (The oldest, Justice Clarence Thomas, is only 72.) This bloc was formed after Senate Majority Leader Mitch McConnell and the Republican Senate blocked a confirmation vote on Judge Merrick Garland during the Obama administration, allowing a newly elected President Donald Trump to appoint Gorsuch. The retirement of Justice Anthony Kennedy, a swing voter who repeatedly delivered liberal-friendly results on issues like gay rights, abortion and Guantanamo, then allowed Trump to appoint Justice Brett Kavanaugh, who is (so far) a much more reliable conservative.

This conservative majority was the first on the court in nearly a century, and conservative activists anticipated that it would overturn Roe v. Wade and hold the line on cultural issues like transgender rights.
Related listings
Litigation Reports

07/12/2020

President Donald Trump's former personal lawyer and fixer, Michael Cohen, was returned to federal prison Thursday, after balking at certain conditions of the home confinement he was granted because of the coronavirus pandemic. Records obtained ...

Litigation Reports

07/05/2020

Johnny Depp's lawyers have failed to stop the American actor's ex-wife, Amber Heard, from attending his libel trial against the British tabloid newspaper The Sun until she is called to give evidence.In a court order published on Saturday,...

Litigation Reports

07/02/2020

An Irish truck driver appeared in an English court Wednesday, accused of the manslaughter of 39 people who were found dead in a container in southeastern England in an apparent people-smuggling tragedy.Ronan Hughes, 40, appeared by at Southend Magist...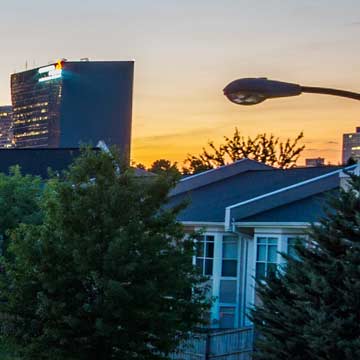 USCIS to Continue Implementing New Policy Memorandum on Notices to Appear
U.S. Citizenship and Immigration Services (USCIS) is continuing to implement the June 28, 2018, Policy Memorandum (PM), Updated Guidance for the Referral of Cases and Issuance of Notices to Appear (NTAs) in Cases Involving Inadmissible and Deportable Aliens (PDF, 140 KB).

USCIS may issue NTAs as described below based on denials of I-914/I-914A, Application for T Nonimmigrant Status; I-918/I-918A, Petition for U Nonimmigrant Status; I-360, Petition for Amerasian, Widow(er), or Special Immigrant (Violence Against Women Act self-petitions and Special Immigrant Juvenile Status petitions); I-730, Refugee/Asylee Relative Petitions when the beneficiary is present in the US; I-929, Petition for Qualifying Family Member of a U-1 Nonimmigrant; and I-485 Application to Register Permanent Residence or Adjust Status (with the underlying form types listed above).

If applicants, beneficiaries, or self-petitioners who are denied are no longer in a period of authorized stay and do not depart the United States, USCIS may issue an NTA. USCIS will continue to send denial letters for these applications and petitions to ensure adequate notice regarding period of authorized stay, checking travel compliance, or validating departure from the United States.