Trial begins Monday in Kansas abortion stalking lawsuit
Litigation Reports
A federal jury will decide whether the operator of a Wichita abortion facility had reasonable grounds to seek a protection-from-stalking order against an abortion protester.

Jury selection begins Monday in the federal lawsuit filed by anti-abortion activist Mark Holick against clinic operator Julie Burkhart.

The lawsuit stems from anti-abortion protests in 2012 and 2013 in front of Burkhart's home and in her neighborhood. She subsequently got a temporary protection-from-stalking order against him that was dismissed two years later.

U.S. District Judge John Broomes has already thrown out some of the lawsuit's claims, but left it to a jury to decide whether the facts constituted malicious prosecution.
Related listings
Litigation Reports

09/16/2019

A U.N.-backed court based in the Netherlands unveiled new charges Monday, including terrorism and intentional homicide, against a Hezbollah fighter who also is accused of assassinating former Lebanese Prime Minister Rafiq Hariri.The Special Tribunal ...

Litigation Reports

08/17/2019

A federal appeals court has expanded a lawsuit by minor league baseball players alleging they are being paid less than minimum wage.Players sued major league teams in February 2014, claiming most earn less than $7,500 annually in violation of several...

Litigation Reports

08/11/2019

Raising the stakes in a standoff over women's health, Planned Parenthood said Wednesday it will leave the federal family planning program within days unless a court puts a hold on Trump administration rules that bar clinics from referring patie...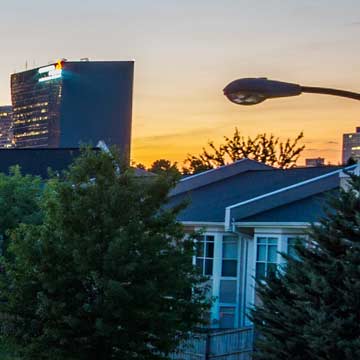 USCIS to Continue Implementing New Policy Memorandum on Notices to Appear
U.S. Citizenship and Immigration Services (USCIS) is continuing to implement the June 28, 2018, Policy Memorandum (PM), Updated Guidance for the Referral of Cases and Issuance of Notices to Appear (NTAs) in Cases Involving Inadmissible and Deportable Aliens (PDF, 140 KB).

USCIS may issue NTAs as described below based on denials of I-914/I-914A, Application for T Nonimmigrant Status; I-918/I-918A, Petition for U Nonimmigrant Status; I-360, Petition for Amerasian, Widow(er), or Special Immigrant (Violence Against Women Act self-petitions and Special Immigrant Juvenile Status petitions); I-730, Refugee/Asylee Relative Petitions when the beneficiary is present in the US; I-929, Petition for Qualifying Family Member of a U-1 Nonimmigrant; and I-485 Application to Register Permanent Residence or Adjust Status (with the underlying form types listed above).

If applicants, beneficiaries, or self-petitioners who are denied are no longer in a period of authorized stay and do not depart the United States, USCIS may issue an NTA. USCIS will continue to send denial letters for these applications and petitions to ensure adequate notice regarding period of authorized stay, checking travel compliance, or validating departure from the United States.