Trial begins Monday in Kansas abortion stalking lawsuit
Litigation Reports
A federal jury will decide whether the operator of a Wichita abortion facility had reasonable grounds to seek a protection-from-stalking order against an abortion protester.

Jury selection begins Monday in the federal lawsuit filed by anti-abortion activist Mark Holick against clinic operator Julie Burkhart.

The lawsuit stems from anti-abortion protests in 2012 and 2013 in front of Burkhart's home and in her neighborhood. She subsequently got a temporary protection-from-stalking order against him that was dismissed two years later.

U.S. District Judge John Broomes has already thrown out some of the lawsuit's claims, but left it to a jury to decide whether the facts constituted malicious prosecution.
Related listings
Litigation Reports

09/16/2019

A U.N.-backed court based in the Netherlands unveiled new charges Monday, including terrorism and intentional homicide, against a Hezbollah fighter who also is accused of assassinating former Lebanese Prime Minister Rafiq Hariri.The Special Tribunal ...

Litigation Reports

08/17/2019

A federal appeals court has expanded a lawsuit by minor league baseball players alleging they are being paid less than minimum wage.Players sued major league teams in February 2014, claiming most earn less than $7,500 annually in violation of several...

Litigation Reports

08/11/2019

Raising the stakes in a standoff over women's health, Planned Parenthood said Wednesday it will leave the federal family planning program within days unless a court puts a hold on Trump administration rules that bar clinics from referring patie...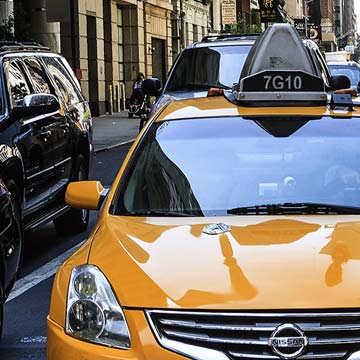 Any contracts or any transactions can go awry at any time
We know your business means a lot to you and want to understand all the aspects of your business so that we can help you in the best ways possible. We don't discriminate depending on the size of your company. Our mission statement is to represent all business owners and entrepreneurs by navigating them through the rough waters of business litigation and guiding them to success.

We are attorneys who want to make sure we understand your business objectives and goals before we start providing you with legal counsel individualized to your business. We know what it means to be dedicated to your business. After all, we are a business as well. And just like you, we want to provide the best service we can to our clients.

Any contracts or any transactions can go awry at any time. Sometimes, making important business decisions without legal help from business attorneys could cost you your business.We don't want you or your business to be misconstrued by anyone. Our attorneys make sure that we communicate with you often to make sure we are giving you the legal guidance you need at all times. We make sure we are responsive in a timely-manner with every single one of our clients to help them identify risks and prevent legal battles before they arise.