Court to hear appeal of Jodi Arias' murder conviction
U.S. Court News
Lawyers are scheduled to make arguments Thursday before the Arizona Court of Appeals as Jodi Arias seeks to overturn her murder conviction in the 2008 death of her former boyfriend.

Arias argues a prosecutor's misconduct and a judge's failure to control news coverage during the case deprived her of the right to a fair trial.

A lawyer defending the conviction on behalf of the state said overwhelming evidence of Arias' guilt should outweigh mistakes that were made by the prosecutor who won the case.

Arias, who will not be in the courtroom during her appellate hearing, is serving a life sentence for her first-degree murder conviction in the death of Travis Alexander at his home in Mesa.

Prosecutors said Arias violently attacked Alexander in a jealous rage after he wanted to end their affair and planned a trip to Mexico with another woman. Arias has acknowledged killing Alexander but claimed it was self-defense after he attacked her.

The guilt phase of Arias' trial ended in 2013 with jurors convicting her but deadlocking on punishment. A second sentencing trial ended in early 2015 with another jury deadlock, leading a judge to sentence Arias to prison for life.

The case turned into a media circus as salacious and violent details about Arias and Alexander were broadcast live around the world.
Related listings
U.S. Court News

09/30/2019

Sacramento Kings first-year coach Luke Walton says he is focused on his team and not worried about a lawsuit accusing him of sexual assault.Walton spoke publicly Friday at Kings media day for the first time since a former sportscaster filed a civil s...

U.S. Court News

09/12/2019

Maya Moore startled basketball when she stepped away from the WNBA before the season. She has spent a lot of her time trying to help a family friend overturn a conviction.Jonathan Irons has been incarcerated since 1997, convicted in the nonfatal shoo...

U.S. Court News

09/06/2019

A Scottish court dealt another blow to Prime Minister Boris Johnson's Brexit plans Wednesday, ruling that his decision to suspend Parliament less than two months before the U.K. is due to leave the European Union was an unlawful attempt to avoi...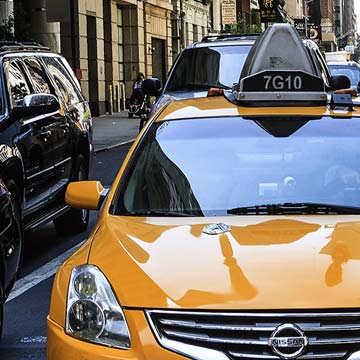 Any contracts or any transactions can go awry at any time
We know your business means a lot to you and want to understand all the aspects of your business so that we can help you in the best ways possible. We don't discriminate depending on the size of your company. Our mission statement is to represent all business owners and entrepreneurs by navigating them through the rough waters of business litigation and guiding them to success.

We are attorneys who want to make sure we understand your business objectives and goals before we start providing you with legal counsel individualized to your business. We know what it means to be dedicated to your business. After all, we are a business as well. And just like you, we want to provide the best service we can to our clients.

Any contracts or any transactions can go awry at any time. Sometimes, making important business decisions without legal help from business attorneys could cost you your business.We don't want you or your business to be misconstrued by anyone. Our attorneys make sure that we communicate with you often to make sure we are giving you the legal guidance you need at all times. We make sure we are responsive in a timely-manner with every single one of our clients to help them identify risks and prevent legal battles before they arise.