Different court: Maya Moore dedicated to criminal justice
U.S. Court News
Maya Moore startled basketball when she stepped away from the WNBA before the season. She has spent a lot of her time trying to help a family friend overturn a conviction.

Jonathan Irons has been incarcerated since 1997, convicted in the nonfatal shooting of a homeowner during a burglary. He is serving a 50-year sentence but has asked a judge to reopen his case. He is scheduled for a hearing Oct. 9 in Missouri.

Moore plans to be in the courtroom. She said there was no physical evidence — no DNA, fingerprints or footprints — linking Irons to the crime.

"I've known Jonathan for over a decade, and I'm fighting to make sure his case gets a fair review. I'm trying to call attention to the prosecutorial misconduct that I believe resulted in his being wrongfully sent to prison for 50 years as a teenager," Moore told The Associated Press by phone Sunday night. "This hearing will hopefully give us a perfect opportunity to show why this conviction lacks integrity for so many different reasons."

Moore has kept a low profile during her time away from basketball. She had done only one interview , talking to The New York Times over the course of a few months to chronicle Irons' story.

Irons, then 16, had been seen with a gun in the St. Louis suburb of O'Fallon on the evening of Jan. 14, 1997, according to court records cited by the Times. The victim returned home and confronted a burglar, the records said. Shots were fired and the victim was hit in the right temple. A week later, Irons was arrested. The detective in the case said Irons confessed, but the detective wasn't available to be cross-examined at trial because he was ill. He has since died.

Moore spent time over the weekend in Washington speaking to the Congressional Black Caucus. She started a petition on Change.org to further spread the word about Irons.
Related listings
U.S. Court News

08/16/2019

A federal appeals court on Friday cleared the way for the U.S. government to forbid Central American immigrants from seeking asylum at the two busiest stretches of the southern border in a partial legal victory for the Trump administration.The ruling...

U.S. Court News

08/13/2019

Mexico's Supreme Court has ordered the country's Health Department to set regulations complying with a law allowing medical use of marijuana and derivatives.The law took effect in June 2017 but has yet to be put into practice.The high cou...

U.S. Court News

06/26/2019

Now that the U.S. Supreme Court has ruled federal courts aren't the place to settle partisan gerrymandering disputes, opponents of North Carolina's district maps are putting their hopes in state courts.An election reform group, the state ...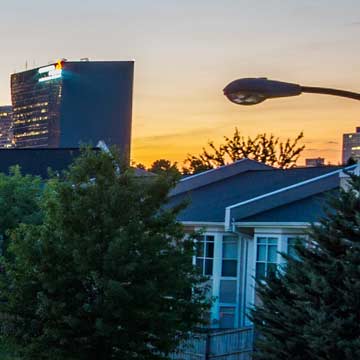 USCIS to Continue Implementing New Policy Memorandum on Notices to Appear
U.S. Citizenship and Immigration Services (USCIS) is continuing to implement the June 28, 2018, Policy Memorandum (PM), Updated Guidance for the Referral of Cases and Issuance of Notices to Appear (NTAs) in Cases Involving Inadmissible and Deportable Aliens (PDF, 140 KB).

USCIS may issue NTAs as described below based on denials of I-914/I-914A, Application for T Nonimmigrant Status; I-918/I-918A, Petition for U Nonimmigrant Status; I-360, Petition for Amerasian, Widow(er), or Special Immigrant (Violence Against Women Act self-petitions and Special Immigrant Juvenile Status petitions); I-730, Refugee/Asylee Relative Petitions when the beneficiary is present in the US; I-929, Petition for Qualifying Family Member of a U-1 Nonimmigrant; and I-485 Application to Register Permanent Residence or Adjust Status (with the underlying form types listed above).

If applicants, beneficiaries, or self-petitioners who are denied are no longer in a period of authorized stay and do not depart the United States, USCIS may issue an NTA. USCIS will continue to send denial letters for these applications and petitions to ensure adequate notice regarding period of authorized stay, checking travel compliance, or validating departure from the United States.