Kings coach Walton focused on team, not lawsuit
U.S. Court News
Sacramento Kings first-year coach Luke Walton says he is focused on his team and not worried about a lawsuit accusing him of sexual assault.

Walton spoke publicly Friday at Kings media day for the first time since a former sportscaster filed a civil suit against him in April accusing him of the assault.

"I'm here to do my job and focus on the Kings," Walton said. "The rest will take care of itself."

Walton was hired by the Kings in April, soon after being fired following three seasons as coach of the Los Angeles Lakers. He was sued shortly after being hired by Kelli Tennant, a former host on Spectrum SportsNet LA, who accused him of sexually assaulting her in a hotel room in 2014 when he was an assistant with the Golden State Warriors and harassing her after that during his tenure with the Lakers.

The Kings and the NBA investigated the charges but took no action against Walton when "investigators determined that there was not a sufficient basis to support the allegations." Tennant did not participate in the investigation.

Walton still faces a civil suit but has said in a court filing that the allegations aren't backed up in facts. He said the suit is not a distraction to his job.

"My focus is on the Kings and what we're doing to get this group to the next level," he said.

Walton is trying to get the Kings back to the playoffs for the first time since 2006, the longest current postseason drought in the NBA. He takes over a young team featuring emerging stars like De'Aaron Fox, Buddy Hield and Marvin Bagley III.

The Kings hold their first practice Saturday before leaving next week for a trip to India, where they will play two exhibition games. That puts more emphasis on the early days of practice.
Related listings
U.S. Court News

09/12/2019

Maya Moore startled basketball when she stepped away from the WNBA before the season. She has spent a lot of her time trying to help a family friend overturn a conviction.Jonathan Irons has been incarcerated since 1997, convicted in the nonfatal shoo...

U.S. Court News

09/06/2019

A Scottish court dealt another blow to Prime Minister Boris Johnson's Brexit plans Wednesday, ruling that his decision to suspend Parliament less than two months before the U.K. is due to leave the European Union was an unlawful attempt to avoi...

U.S. Court News

08/26/2019

Maurice the rooster can keep crowing, a French court ruled Thursday, as it rejected a complaint from neighbors who sued over noise nuisance.Maurice's case and several other lawsuits against the sounds of church bells, cow bells, cicadas and the...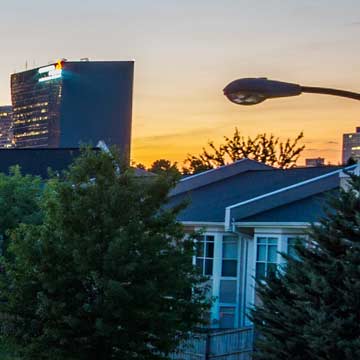 USCIS to Continue Implementing New Policy Memorandum on Notices to Appear
U.S. Citizenship and Immigration Services (USCIS) is continuing to implement the June 28, 2018, Policy Memorandum (PM), Updated Guidance for the Referral of Cases and Issuance of Notices to Appear (NTAs) in Cases Involving Inadmissible and Deportable Aliens (PDF, 140 KB).

USCIS may issue NTAs as described below based on denials of I-914/I-914A, Application for T Nonimmigrant Status; I-918/I-918A, Petition for U Nonimmigrant Status; I-360, Petition for Amerasian, Widow(er), or Special Immigrant (Violence Against Women Act self-petitions and Special Immigrant Juvenile Status petitions); I-730, Refugee/Asylee Relative Petitions when the beneficiary is present in the US; I-929, Petition for Qualifying Family Member of a U-1 Nonimmigrant; and I-485 Application to Register Permanent Residence or Adjust Status (with the underlying form types listed above).

If applicants, beneficiaries, or self-petitioners who are denied are no longer in a period of authorized stay and do not depart the United States, USCIS may issue an NTA. USCIS will continue to send denial letters for these applications and petitions to ensure adequate notice regarding period of authorized stay, checking travel compliance, or validating departure from the United States.