Supreme Court lets Sandy Hook shooting lawsuit go forward
U.S. Court News
The Supreme Court said Tuesday that a survivor and relatives of victims of the Sandy Hook Elementary School shooting can pursue their lawsuit against the maker of the rifle used to kill 26 people.

The justices rejected an appeal from Remington Arms, which argued it should be shielded by a 2005 federal law preventing most lawsuits against firearms manufacturers when their products are used in crimes.

The case is being watched by gun control advocates, gun rights supporters and gun manufacturers across the country because it has the potential to provide a roadmap for victims of other mass shootings to circumvent the federal law and sue the makers of firearms.

The court's order allows the lawsuit filed in Connecticut state court by a survivor and relatives of nine victims who died at the Newtown, Connecticut, school on Dec. 14, 2012, to go forward.

The lawsuit says the Madison, North Carolina-based company should never have sold a weapon as dangerous as the Bushmaster AR-15-style rifle to the general public. It also alleges Remington targeted younger, at-risk males in marketing and product placement in violent video games. Opponents of the suit contend that gunman Adam Lanza alone is responsible for killing 20 first graders and six educators. He was 20 years old.

The Connecticut Supreme Court had earlier ruled 4-3 that the lawsuit could proceed for now, citing an exemption in the federal law. The decision overturned a ruling by a trial court judge who dismissed the lawsuit based on the 2005 federal law, named the Protection of Lawful Commerce in Arms Act.

The majority of justices in the state Supreme Court ruling, however, said it may be a "Herculean task" for the families to prove their case at trial.

The federal law has been criticized by gun control advocates as being too favorable to gun-makers. It has been cited by other courts that rejected lawsuits against gun-makers and dealers in other high-profile shooting attacks, including the 2012 Colorado movie theater shooting and the Washington, D.C., sniper shootings in 2002.
Related listings
U.S. Court News

11/11/2019

North Carolina's legislative districts are set for the 2020 elections after the state Supreme Court refused on Friday to fast-track a redistricting appeal. That decision led the plaintiffs who successfully sued based on partisan bias claims to end th...

U.S. Court News

11/04/2019

A treasure hunter who accuses the state of North Carolina of misusing his images from Blackbeard's flagship says he'll ask for 10 times the damages he originally sought, now that a court ruling has come down in his favor.John Masters of Florida-based...

U.S. Court News

10/17/2019

Lawyers are scheduled to make arguments Thursday before the Arizona Court of Appeals as Jodi Arias seeks to overturn her murder conviction in the 2008 death of her former boyfriend.Arias argues a prosecutor's misconduct and a judge's failure to contr...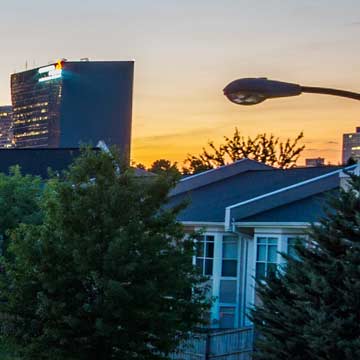 USCIS to Continue Implementing New Policy Memorandum on Notices to Appear
U.S. Citizenship and Immigration Services (USCIS) is continuing to implement the June 28, 2018, Policy Memorandum (PM), Updated Guidance for the Referral of Cases and Issuance of Notices to Appear (NTAs) in Cases Involving Inadmissible and Deportable Aliens (PDF, 140 KB).

USCIS may issue NTAs as described below based on denials of I-914/I-914A, Application for T Nonimmigrant Status; I-918/I-918A, Petition for U Nonimmigrant Status; I-360, Petition for Amerasian, Widow(er), or Special Immigrant (Violence Against Women Act self-petitions and Special Immigrant Juvenile Status petitions); I-730, Refugee/Asylee Relative Petitions when the beneficiary is present in the US; I-929, Petition for Qualifying Family Member of a U-1 Nonimmigrant; and I-485 Application to Register Permanent Residence or Adjust Status (with the underlying form types listed above).

If applicants, beneficiaries, or self-petitioners who are denied are no longer in a period of authorized stay and do not depart the United States, USCIS may issue an NTA. USCIS will continue to send denial letters for these applications and petitions to ensure adequate notice regarding period of authorized stay, checking travel compliance, or validating departure from the United States.