Malaysia court to resume Kim Jong Nam murder trial on Jan. 7
Breaking Legal News
A Malaysian court on Wednesday set Jan. 7 for two Southeast Asian women charged with murdering the North Korean leader's half brother to begin their defense, as their lawyers complained that some witnesses were unreachable.

A High Court judge in August found there was enough evidence to infer that Indonesian Siti Aisyah and Vietnamese Doan Thi Huong, along with four missing North Korean suspects, had engaged in a "well-planned conspiracy" to kill Kim Jong Nam.

The women appeared somber but calm during Wednesday's hearing. The trial had been due to resume Nov. 1 but was postponed after a defense lawyer fell ill.

Aisyah's lawyers made a new application to the court to compel prosecutors to provide them with statements that eight witnesses had given to police earlier.

Her lawyer, Kulaselvi Sandrasegaram, said they were informed that one of the witnesses, the man who chauffeured Kim to the airport, had died while two Indonesian women who were Aishah's roommates were believed to have returned to their homeland. She said they have only managed to interview two of the witnesses offered by prosecutors, while two others didn't turn up for their appointments and couldn't be contacted.

The witness statements taken by police are important in "the interest of justice" and to ensure that what they say to defense lawyers is consistent with what they told police, Sandrasegaram told reporters later.

Prosecutor Iskandar Ahmad said the police interviews are privileged statements and shouldn't be made public.

Judge Azmi Ariffin said the court will make a decision on the defense application on Dec. 14. He also set 10 days from Jan. 7 through February for Aishah's defense and 14 days from March 11 through April for Huong.

The two are accused of smearing VX nerve agent on Kim's face in an airport terminal in Kuala Lumpur on Feb. 13, 2017. They have said they thought they were taking part in a prank for a TV show. They are the only suspects in custody. The four North Korean suspects fled the country the same morning Kim was killed.

Lawyers for Aisyah, 25, and Huong, 29, have told the judge they will testify under oath in their defense.

They have said their clients were pawns in a political assassination with clear links to the North Korean Embassy in Kuala Lumpur, and that the prosecution failed to show the women had any intention to kill. Their intent is key to concluding they are guilty of murder.


Related listings
Breaking Legal News

10/07/2018

A couple of liberal Harvard law professors are lending their name to a new campaign to build support for expanding the Supreme Court by four justices in 2021.The campaign, calling itself the 1.20.21 Project and being launched Wednesday, also wants to...

Breaking Legal News

09/10/2018

The Nebraska Supreme Court has ruled that voters will decide in November whether to expand Medicaid in the state.The court's rejection of a Republican-led lawsuit Wednesday is a victory for advocates who say a vote favoring expansion would ensu...

Breaking Legal News

05/16/2018

The man suspected of fatally stabbing the co-owner of a Massachusetts bakery is heading to court to face a murder charge.Prosecutors say 47-year-old Franklin Conza is scheduled to be arraigned Monday.The Springfield man was arrested after police resp...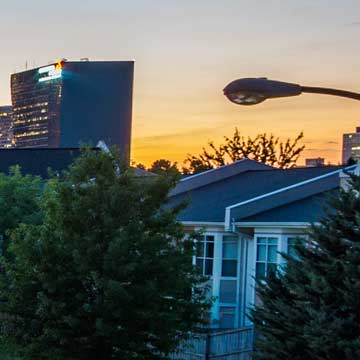 USCIS to Continue Implementing New Policy Memorandum on Notices to Appear
U.S. Citizenship and Immigration Services (USCIS) is continuing to implement the June 28, 2018, Policy Memorandum (PM), Updated Guidance for the Referral of Cases and Issuance of Notices to Appear (NTAs) in Cases Involving Inadmissible and Deportable Aliens (PDF, 140 KB).

USCIS may issue NTAs as described below based on denials of I-914/I-914A, Application for T Nonimmigrant Status; I-918/I-918A, Petition for U Nonimmigrant Status; I-360, Petition for Amerasian, Widow(er), or Special Immigrant (Violence Against Women Act self-petitions and Special Immigrant Juvenile Status petitions); I-730, Refugee/Asylee Relative Petitions when the beneficiary is present in the US; I-929, Petition for Qualifying Family Member of a U-1 Nonimmigrant; and I-485 Application to Register Permanent Residence or Adjust Status (with the underlying form types listed above).

If applicants, beneficiaries, or self-petitioners who are denied are no longer in a period of authorized stay and do not depart the United States, USCIS may issue an NTA. USCIS will continue to send denial letters for these applications and petitions to ensure adequate notice regarding period of authorized stay, checking travel compliance, or validating departure from the United States.