N Carolina elections board back in court in power struggle
Court Watch
The repeatedly altered composition of North Carolina's elections board returned to court Thursday as a proxy for the lengthy power struggle between Democratic Gov. Roy Cooper and the Republican-dominated legislature.

A panel of three trial judges listened for over three hours but didn't immediately rule on the request by Cooper's lawyers to throw out a third iteration of a combined elections and ethics board. Structures of two earlier versions created by GOP lawmakers previously have been declared unconstitutional.

GOP lawmakers and Cooper have been embroiled in litigation and political disputes since Cooper was elected governor in 2016. Lawmakers have passed several bills that eroded Cooper's powers. The board is important because its members can approve early-voting sites that could affect election turnout. They can also assess campaign finance penalties and determine ethics law violations.

Republicans argue their latest attempt — the current nine-member board chosen by Cooper, with four Democrats, four Republicans and a ninth who can't be a member of either party — passes constitutional muster.

But Jim Phillips, a Cooper lawyer, told the judges the new board structure suffers the same flaws as the other versions because it still usurps the governor's constitutional duty to ensure state election laws are faithfully executed. While Cooper appoints the entire board, Phillips said, he only has strong influence over the four Democratic choices, picked from a list provided by the state Democratic Party.
Related listings
After Ezra Claycomb was born with severe brain damage and cerebral palsy, his mother considered filing a medical malpractice lawsuit. But in 2017, Kentucky's Republican-controlled legislature passed a law requiring all such lawsuits first be reviewed...

- most of them migrants - who were gunned down between 2000 and 2007 in a case that shocked Germany and prompted accusations of institutional racism in the country's security agencies.Judges sentenced Beate Zschaepe to life in prison for murder, memb...

South Korea's Constitutional Court ruled Thursday that the country must allow alternative social service for people who conscientiously object to military service, which is currently mandatory for able-bodied males.The ruling requires the government ...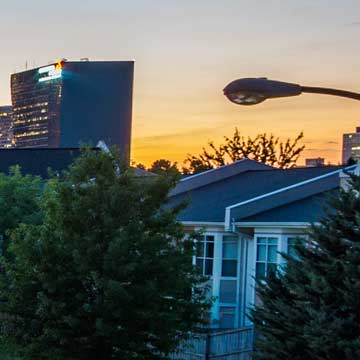 USCIS to Continue Implementing New Policy Memorandum on Notices to Appear
U.S. Citizenship and Immigration Services (USCIS) is continuing to implement the June 28, 2018, Policy Memorandum (PM), Updated Guidance for the Referral of Cases and Issuance of Notices to Appear (NTAs) in Cases Involving Inadmissible and Deportable Aliens (PDF, 140 KB).

USCIS may issue NTAs as described below based on denials of I-914/I-914A, Application for T Nonimmigrant Status; I-918/I-918A, Petition for U Nonimmigrant Status; I-360, Petition for Amerasian, Widow(er), or Special Immigrant (Violence Against Women Act self-petitions and Special Immigrant Juvenile Status petitions); I-730, Refugee/Asylee Relative Petitions when the beneficiary is present in the US; I-929, Petition for Qualifying Family Member of a U-1 Nonimmigrant; and I-485 Application to Register Permanent Residence or Adjust Status (with the underlying form types listed above).

If applicants, beneficiaries, or self-petitioners who are denied are no longer in a period of authorized stay and do not depart the United States, USCIS may issue an NTA. USCIS will continue to send denial letters for these applications and petitions to ensure adequate notice regarding period of authorized stay, checking travel compliance, or validating departure from the United States.
Business News