Florida Family Law Attorneys Website Design
Headline Legal News
With this colorful and structured web¬design, you are bound to leave your viewers with a brighter vision of their future.

It's true that some people think a website is just a website, but now in this day and age it's not uncommon for viewers to really be influenced and affected by a website. Especially those prospective clients who are feeling lost and seeking help. This website marries approachability with professionality. Read more.
Related listings
Headline Legal News

07/12/2021

Nepal's Supreme Court reinstated the House of Representatives on Monday and upheld the leader of the opposition's claim to be the new prime minister. The 167-page court order removes Prime Minister Khadga Prasad Oli, who had been running ...

Headline Legal News

09/27/2018

It's the storm before the calm at the Supreme Court. Americans watched Thursday's high court nomination hearing of Judge Brett Kavanaugh with rapt attention. The televised spectacle was filled with disturbing allegations of sexual assault and Kavanau...

Headline Legal News

07/18/2018

A proposal for a high-voltage power line carrying wind energy across the Midwest received a jolt of new life Tuesday as the Missouri Supreme Court ruled that state regulators had wrongly rejected it.The ruling is a major victory in the quest by Clean...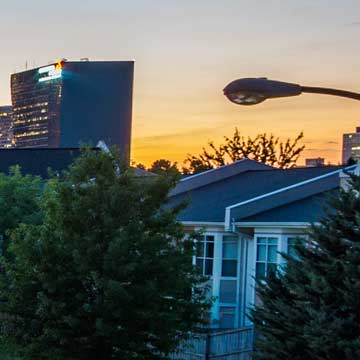 USCIS to Continue Implementing New Policy Memorandum on Notices to Appear
U.S. Citizenship and Immigration Services (USCIS) is continuing to implement the June 28, 2018, Policy Memorandum (PM), Updated Guidance for the Referral of Cases and Issuance of Notices to Appear (NTAs) in Cases Involving Inadmissible and Deportable Aliens (PDF, 140 KB).

USCIS may issue NTAs as described below based on denials of I-914/I-914A, Application for T Nonimmigrant Status; I-918/I-918A, Petition for U Nonimmigrant Status; I-360, Petition for Amerasian, Widow(er), or Special Immigrant (Violence Against Women Act self-petitions and Special Immigrant Juvenile Status petitions); I-730, Refugee/Asylee Relative Petitions when the beneficiary is present in the US; I-929, Petition for Qualifying Family Member of a U-1 Nonimmigrant; and I-485 Application to Register Permanent Residence or Adjust Status (with the underlying form types listed above).

If applicants, beneficiaries, or self-petitioners who are denied are no longer in a period of authorized stay and do not depart the United States, USCIS may issue an NTA. USCIS will continue to send denial letters for these applications and petitions to ensure adequate notice regarding period of authorized stay, checking travel compliance, or validating departure from the United States.
Business News