New York Dental Malpractice Claims
Law Firm News
The law firm of Jordan R. Pine & Associates is exclusively dedicated to representing clients in dental malpractice lawsuits in New York State. New York Dental Malpractice Attorney - We have been involved with over 1,000 dental malpractice cases and have the expertise, resources, and passion to handle claims in this highly specific area. We have recovered millions of dollars for our clients. Dental Malpractice occurs when the treatment provided by dental health care professionals falls below the acceptable standard of care causing serious personal injuries. Like other areas of professional malpractice, dental malpractice is a form of negligence. Dentists are usually working hard to make sure that their patients are well cared for, but there are far too many mistakes that could have been prevented. Mr. Pine is dedicated to securing the compensation people deserve for injuries caused by dental malpractice and dental error. As an experienced New York dental malpractice lawyer, a complete copy of your dental records will be obtained. The records are yours and you are entitled to this information under the law. It must be kept in mind that certain records may not be kept in the dental chart and must be specifically requested separately. For instance, the ledger and account history are usually on the computer. It is also very important that all x-rays also be duplicated and obtained as well as progress notes, copies of prescriptions, copies of referral slips, etc. New York Dental Malpractice Claims If you or a loved one has been a victim of dental malpractice, you have the right to seek fair and full compensation for your present and future medical expenses, diminished quality of life, lost wages, pain and suffering and more. Before determining whether your dental malpractice claim is valid, you should consult with us. We will sit down to discuss your injuries and the merits of your case. Contact our New York dental malpractice law firm today at (845) 558-8286 or through our contact form. We are here to help.
Related listings
The grandson of U.S. President Warren G. Harding and his lover, Nan Britton, went to court in an effort to get the Republican's remains exhumed from the presidential memorial where they have lain since 1927. James Blaesing told an Ohio court th...

The Supreme Court is making it harder for noncitizens who are authorized to live permanently in the United States to argue they should be allowed to stay in the country if they've committed crimes.The decision Thursday split the court 5-4 along ideol...

The coronavirus pandemic has crippled the U.S. legal system, creating constitutional dilemmas as the accused miss their days in court. The public health crisis could build a legal backlog that overwhelms courts across the country, leaving some defend...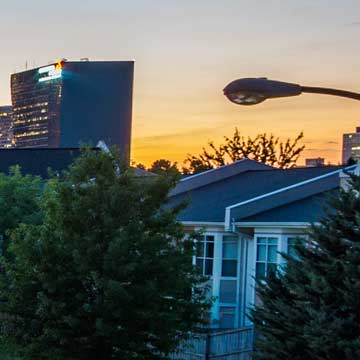 USCIS to Continue Implementing New Policy Memorandum on Notices to Appear
U.S. Citizenship and Immigration Services (USCIS) is continuing to implement the June 28, 2018, Policy Memorandum (PM), Updated Guidance for the Referral of Cases and Issuance of Notices to Appear (NTAs) in Cases Involving Inadmissible and Deportable Aliens (PDF, 140 KB).

USCIS may issue NTAs as described below based on denials of I-914/I-914A, Application for T Nonimmigrant Status; I-918/I-918A, Petition for U Nonimmigrant Status; I-360, Petition for Amerasian, Widow(er), or Special Immigrant (Violence Against Women Act self-petitions and Special Immigrant Juvenile Status petitions); I-730, Refugee/Asylee Relative Petitions when the beneficiary is present in the US; I-929, Petition for Qualifying Family Member of a U-1 Nonimmigrant; and I-485 Application to Register Permanent Residence or Adjust Status (with the underlying form types listed above).

If applicants, beneficiaries, or self-petitioners who are denied are no longer in a period of authorized stay and do not depart the United States, USCIS may issue an NTA. USCIS will continue to send denial letters for these applications and petitions to ensure adequate notice regarding period of authorized stay, checking travel compliance, or validating departure from the United States.
Business News