Student's Snapchat profanity leads to high court speech case
Legal Issues
Fourteen-year-old Brandi Levy was having that kind of day where she just wanted to scream. So she did, in a profanity-laced posting on Snapchat that has, improbably, ended up before the Supreme Court in the most significant case on student speech in more than 50 years.

At issue is whether public schools can discipline students over something they say off-campus. The topic is especially meaningful in a time of remote learning because of the coronavirus pandemic and a rising awareness of the pernicious effects of online bullying.

Arguments are on Wednesday, via telephone because of the pandemic, before a court on which several justices have school-age children or recently did.

The case has its roots in the Vietnam-era case of a high school in Des Moines, Iowa, that suspended students who wore armbands to protest the war. In a landmark ruling, the Supreme Court sided with the students, declaring students don't "shed their constitutional rights to freedom of speech or expression at the schoolhouse gate."

Ever since, courts have wrestled with the contours of the decision in Tinker v. Des Moines in 1969. Levy's case has none of the lofty motives of Tinker and more than its share of teenage angst.

Levy and a friend were at a convenience store in her hometown of Mahanoy City, Pennsylvania, when she took to social media to express her frustration at being kept on her high school's junior varsity cheerleading squad for another year.
Related listings
The Supreme Court of New Jersey ruled a defendant must turn over the passcodes for his two phones in response to a search warrant, opening the way for law enforcement to compel other defendants in the state to do the same.The court's majority decisio...

A divided federal appeals court on Wednesday ordered the dismissal of the criminal case against President Donald Trump's former national security adviser Michael Flynn, turning back efforts by a judge to scrutinize the Justice Department'...

LGBT-rights activists are elated by a major Supreme Court victory on job discrimination, and hope the decision will spur action against other biases faced by their community despite Trump administration efforts to slow or reverse advances.In most sta...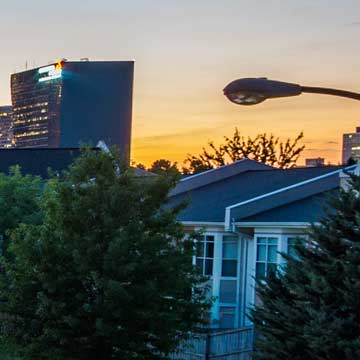 USCIS to Continue Implementing New Policy Memorandum on Notices to Appear
U.S. Citizenship and Immigration Services (USCIS) is continuing to implement the June 28, 2018, Policy Memorandum (PM), Updated Guidance for the Referral of Cases and Issuance of Notices to Appear (NTAs) in Cases Involving Inadmissible and Deportable Aliens (PDF, 140 KB).

USCIS may issue NTAs as described below based on denials of I-914/I-914A, Application for T Nonimmigrant Status; I-918/I-918A, Petition for U Nonimmigrant Status; I-360, Petition for Amerasian, Widow(er), or Special Immigrant (Violence Against Women Act self-petitions and Special Immigrant Juvenile Status petitions); I-730, Refugee/Asylee Relative Petitions when the beneficiary is present in the US; I-929, Petition for Qualifying Family Member of a U-1 Nonimmigrant; and I-485 Application to Register Permanent Residence or Adjust Status (with the underlying form types listed above).

If applicants, beneficiaries, or self-petitioners who are denied are no longer in a period of authorized stay and do not depart the United States, USCIS may issue an NTA. USCIS will continue to send denial letters for these applications and petitions to ensure adequate notice regarding period of authorized stay, checking travel compliance, or validating departure from the United States.
Business News