Former Trump campaign aide Nunberg at court for grand jury
Litigation Reports
A former Trump campaign aide appeared for hours before a federal grand jury Friday, after he defiantly insisted in a series of news interviews just days earlier that he intended to defy a subpoena in special counsel Robert Mueller's Russia investigation.

Sam Nunberg spent more than six hours inside the federal courthouse in Washington. He declined to speak with journalists on the way in or out of the building, and it was not immediately clear what testimony he offered to the grand jury or what documents he provided.

His appearance marked a turnabout from extraordinary public statements Monday when Nunberg, in multiple interviews, balked at complying with a subpoena that sought his appearance before the grand jury as well as correspondence with other campaign officials. In doing so, he became the first witness in the Mueller probe to openly threaten to defy a subpoena.

Nunberg said he worked for hours to produce the thousands of emails and other communications requested by Mueller, who is investigating whether Donald Trump's campaign improperly coordinated with Russia during the 2016 presidential election.

Trump has denied any wrongdoing. His lawyers are currently negotiating the terms and scope of a possible interview with Mueller's office.
Related listings
Litigation Reports

04/16/2018

Democratic Gov. Tom Wolf's administration went to court this week to block requests for records of financial incentives it offered Amazon to build its second headquarters in Pennsylvania.An administration lawyer asked Commonwealth Court to reverse an...

Litigation Reports

06/20/2017

Cristiano Ronaldo has been summoned to appear before a Spanish judge, and Jose Mourinho could be next. Ronaldo and Mourinho are the latest members of the soccer elite to be accused of tax fraud in Spain. Lionel Messi and Javier Mascherano, among othe...

Litigation Reports

05/22/2017

The Supreme Court's ruling that two North Carolina congressional districts relied too heavily on race should give voting-rights advocates a potent tool to fight other electoral maps drawn to give Republicans an advantage in the state. The justices ag...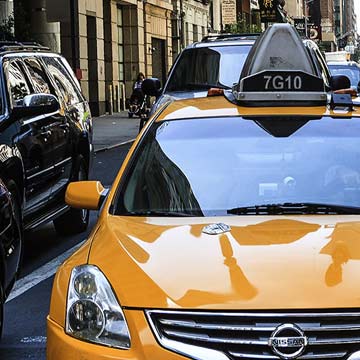 Any contracts or any transactions can go awry at any time
We know your business means a lot to you and want to understand all the aspects of your business so that we can help you in the best ways possible. We don't discriminate depending on the size of your company. Our mission statement is to represent all business owners and entrepreneurs by navigating them through the rough waters of business litigation and guiding them to success.

We are attorneys who want to make sure we understand your business objectives and goals before we start providing you with legal counsel individualized to your business. We know what it means to be dedicated to your business. After all, we are a business as well. And just like you, we want to provide the best service we can to our clients.

Any contracts or any transactions can go awry at any time. Sometimes, making important business decisions without legal help from business attorneys could cost you your business.We don't want you or your business to be misconstrued by anyone. Our attorneys make sure that we communicate with you often to make sure we are giving you the legal guidance you need at all times. We make sure we are responsive in a timely-manner with every single one of our clients to help them identify risks and prevent legal battles before they arise.
Business News