Court rules Catholic school wrongfully fired gay substitute
National News
A gay substitute teacher was wrongfully fired by a Roman Catholic school in North Carolina after he announced in 2014 on social media that he was going to marry his longtime partner, a federal judge has ruled.
U.S. District Judge Max Cogburn ruled Friday that Charlotte Catholic High School and the Roman Catholic Archdiocese of Charlotte violated Lonnie Billard's federal protections against sex discrimination under Title VII of the Civil Rights Act. Cogburn granted summary judgment to Billard and said a trial must still be held to determine appropriate relief for him.
"After all this time, I have a sense of relief and a sense of vindication. I wish I could have remained to teach all this time," Billard said in a statement released Friday by the ACLU, which represented him in court. "Today's decision validates that I did nothing wrong by being a gay man."
Billard taught English and drama full-time at the school for more than a decade, earning its Teacher of the Year award in 2012. He then transitioned to a role as a regular substitute teacher, typically working more than a dozen weeks per year, according to his 2017 lawsuit.
He posted about his upcoming wedding in October 2014 and was informed by an assistant principal several weeks later that he no longer had a job with the school, according to the ruling.
The defendants said that they fired Billard not because he was gay, but rather because "he engaged in 'advocacy' that went against the Catholic Church's beliefs" when he publicly announced he was marrying another man, the ruling said.
But Cogburn ruled that the school's action didn't fit into exemptions to labor law that give religious institutions leeway to require certain employees to adhere to religious teachings, nor was the school's action protected by constitutional rights to religious freedom.
Related listings
Law Promo's spotlight today is on Chris Strianese, Charlotte Sexual Harassment Lawyer. Chris Strianese is a Charlotte-based attorney specializing in sexual harassment. On his Charlotte sexual harassment attorney website, Chris explains sexual h...

The Biden administration on Wednesday proposed changing how asylum claims are handled, aiming to reduce a huge backlog of cases from the U.S.-Mexico border that has left people waiting years to find out whether they will be allowed to stay in America...

A federal judge is refusing landlords' request to put the Biden administration's new eviction moratorium on hold, though she made clear she thinks it's illegal. U.S. District Judge Dabney Friedrich on Friday said her "hands ar...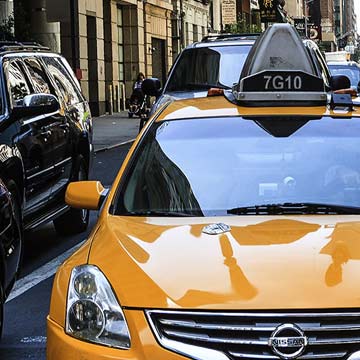 Any contracts or any transactions can go awry at any time
We know your business means a lot to you and want to understand all the aspects of your business so that we can help you in the best ways possible. We don't discriminate depending on the size of your company. Our mission statement is to represent all business owners and entrepreneurs by navigating them through the rough waters of business litigation and guiding them to success.

We are attorneys who want to make sure we understand your business objectives and goals before we start providing you with legal counsel individualized to your business. We know what it means to be dedicated to your business. After all, we are a business as well. And just like you, we want to provide the best service we can to our clients.

Any contracts or any transactions can go awry at any time. Sometimes, making important business decisions without legal help from business attorneys could cost you your business.We don't want you or your business to be misconstrued by anyone. Our attorneys make sure that we communicate with you often to make sure we are giving you the legal guidance you need at all times. We make sure we are responsive in a timely-manner with every single one of our clients to help them identify risks and prevent legal battles before they arise.