Democratic super PAC: We will fight Trump in court over ads
National News
A leading Democratic super PAC has promised it will tangle in court with President Donald Trump's reelection campaign to keep airing television ads the Republican president is trying to keep off the airwaves.

Priorities USA Action chief Guy Cecil said Thursday that his group will intervene as a defendant in a lawsuit that Trump's campaign filed in Wisconsin state court to block a local NBC affiliate from airing one of the super PAC's ads that blasts the president's response to the coronavirus pandemic.

"The Trump campaign is trying to railroad a TV station into censorship of ads critical of the president, and we will not let that stand," Cecil said. "We stand by the facts in the ad and will defend it in court if necessary."

The lawsuit, filed against WJFW-TV, an NBC affiliate in northern Wisconsin, sets up a notable battle between Trump's financially flush reelection campaign and one of the biggest spending groups in Democratic politics. Priorities USA has spent much of Trump's term researching voters' views in key battleground states, including Wisconsin, that delivered Trump his Electoral College victory in 2016, and the PAC has committed to an extended television and digital advertising campaign to potential swing voters in those states.

The ad in question pieces together audio clips of the president downplaying the threat posed by the COVID-19 virus, while a chart that is splashed across the screen gradually begins to shoot upward as cases of the virus skyrocketed across the nation.
Related listings
The Nebraska Supreme Court has rejected the latest appeal of a Texas man on Nebraska's death row for killed two Grand Island men in 2007.Marco Torres Jr., formerly of Pasadena, Texas, had sought post-conviction relief for a third time after bei...

The Supreme Court is allowing nationwide enforcement of a new Trump administration rule that prevents most Central American immigrants from seeking asylum in the United States.The justices' order late Wednesday temporarily undoes a lower-court ...

Brazil's supreme court officially made homophobia and transphobia crimes similar to racism on Thursday, with the final justices casting their votes in a ruling that comes amid fears the country's far-right administration is seeking to roll back LGBT ...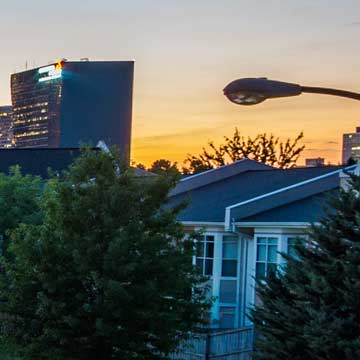 USCIS to Continue Implementing New Policy Memorandum on Notices to Appear
U.S. Citizenship and Immigration Services (USCIS) is continuing to implement the June 28, 2018, Policy Memorandum (PM), Updated Guidance for the Referral of Cases and Issuance of Notices to Appear (NTAs) in Cases Involving Inadmissible and Deportable Aliens (PDF, 140 KB).

USCIS may issue NTAs as described below based on denials of I-914/I-914A, Application for T Nonimmigrant Status; I-918/I-918A, Petition for U Nonimmigrant Status; I-360, Petition for Amerasian, Widow(er), or Special Immigrant (Violence Against Women Act self-petitions and Special Immigrant Juvenile Status petitions); I-730, Refugee/Asylee Relative Petitions when the beneficiary is present in the US; I-929, Petition for Qualifying Family Member of a U-1 Nonimmigrant; and I-485 Application to Register Permanent Residence or Adjust Status (with the underlying form types listed above).

If applicants, beneficiaries, or self-petitioners who are denied are no longer in a period of authorized stay and do not depart the United States, USCIS may issue an NTA. USCIS will continue to send denial letters for these applications and petitions to ensure adequate notice regarding period of authorized stay, checking travel compliance, or validating departure from the United States.