US Supreme Court allows lawsuit against troopers to proceed
National News
The U.S. Supreme Court declined to hear an appeal by two state police officers accused of failing to protect a woman from a man who went on a deadly rampage, allowing a civil lawsuit to proceed.

Troopers were accused of failing to do enough when Brittany Irish reported that her boyfriend kidnapped and sexually assaulted her and later set fire to a barn owned by her parents in July 2015.

Her request for police protection was denied.

Hours later, the boyfriend killed Irish's boyfriend, 22-year-old Kyle Hewitt, and wounded her mother before proceeding to kill another man and wound two others across several towns in northern Maine.

The U.S. Supreme Court declined to hear the case on Monday but didn't say why, the Portland Press Herald reported. The court's decision means the troopers will not be protected by the legal concept of qualified immunity.

The attorney general's office, which is defending the troopers, declined comment Tuesday on the lawsuit. Irish's attorney didn't immediately return a call seeking comment.

The man charged in the crime spree, Anthony Lord, pleaded guilty in 2017 to two counts of murder, two counts of attempted murder, aggravated assault and other charges. He's serving two life sentences.

The lawsuit contends state police triggered the rampage when they called Lord's cellphone, tipping him off that Brittany Irish had gone to police, instead of attempting to find or detain him. She said she'd warned police that Lord had threatened her if she spoke to authorities.

Later, police declined to post an officer outside her parents' farmhouse in Benedicta, citing a lack of manpower.

The 1st U.S. Circuit Court of Appeals said jurors could conclude that police created the danger, removing the qualified immunity concept that normally protects officers from actions in the line of duty.

"The defendants' apparent utter disregard for police procedure could contribute to a jury's conclusion that the defendants conducted themselves in a manner that was deliberately indifferent to the danger they knowingly created," the court said.
Related listings
Attorneys in one of three lawsuits brought against Ohio's newly drawn maps of legislative districts asked the state's high court Monday to appoint a master commissioner to oversee the disputes. Lawyers for voters represented by the Nation...

The Arkansas Supreme Court on Thursday said it wouldn't allow the state to enforce its ban on mask mandates by schools and other government bodies, while lawmakers clashed over efforts to prohibit businesses from requiring employees get the COV...

New York City schools have been temporarily blocked from enforcing a vaccine mandate for its teachers and other workers by a federal appeals judge just days before it was to take effect. Workers in the nation's largest school system were to be ...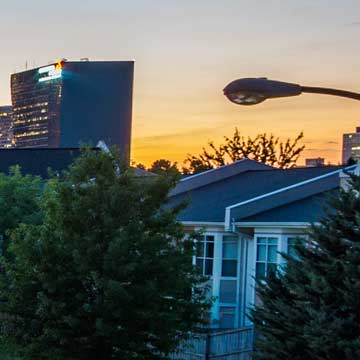 USCIS to Continue Implementing New Policy Memorandum on Notices to Appear
U.S. Citizenship and Immigration Services (USCIS) is continuing to implement the June 28, 2018, Policy Memorandum (PM), Updated Guidance for the Referral of Cases and Issuance of Notices to Appear (NTAs) in Cases Involving Inadmissible and Deportable Aliens (PDF, 140 KB).

USCIS may issue NTAs as described below based on denials of I-914/I-914A, Application for T Nonimmigrant Status; I-918/I-918A, Petition for U Nonimmigrant Status; I-360, Petition for Amerasian, Widow(er), or Special Immigrant (Violence Against Women Act self-petitions and Special Immigrant Juvenile Status petitions); I-730, Refugee/Asylee Relative Petitions when the beneficiary is present in the US; I-929, Petition for Qualifying Family Member of a U-1 Nonimmigrant; and I-485 Application to Register Permanent Residence or Adjust Status (with the underlying form types listed above).

If applicants, beneficiaries, or self-petitioners who are denied are no longer in a period of authorized stay and do not depart the United States, USCIS may issue an NTA. USCIS will continue to send denial letters for these applications and petitions to ensure adequate notice regarding period of authorized stay, checking travel compliance, or validating departure from the United States.