Wisconsin election investigator warns of subpoenas
National News
The retired conservative Wisconsin Supreme Court justice leading a Republican-ordered investigation into the 2020 presidential election released a video Monday threatening to subpoena election officials who don't comply and saying the intent was not to overturn President Joe Biden's narrow victory in the battleground state.

The unusual six-minute video from Michael Gableman comes after election clerks were confused by an email his office sent last week that was flagged in at multiple counties as junk, a possible security risk and not forwarded to municipal clerks as he wanted.

Gableman said Monday that if the state's 1,900-plus municipal and county election officials did not cooperate with his investigation, he would "compel" them to comply. Republican Assembly Speaker Robin Vos has said he would sign subpoenas requested by Gableman as part of the investigation. Vos hired Gableman at a cost of nearly $680,000 in taxpayer money to conduct the investigation.

Vos declined to sign subpoenas sought by Rep. Janel Bandtjen, chair of the Assembly elections committee, seeking ballots, voting machines and other data in Milwaukee and Brown counties.

Gableman said local clerks who run elections in Wisconsin will be required to prove that voting was done legally.

"The responsibility to demonstrate that our elections were conducted with fairness, inclusivity and accountability is on the government and on the private, for-profit interests that did work for the government," Gableman said. "The burden is not on the people to show in advance of an investigation that public officials and their contractors behaved dishonestly."

Gableman, in his video where he appears to be standing in front of an image of the state Capitol, said his intent was not to challenge the results of the 2020 election that Biden won in Wisconsin by nearly 21,000 votes over former President Donald Trump. Some Republicans have called for a broader audit and said they believe there was widespread fraud, despite no evidence of that. Only two people out of about 3.3 million people who cast ballots have been charged with election fraud.

Those pushing for an audit similar to one done in Arizona's Maricopa County have pushed the false claim that the election was stolen from Trump.
Related listings
The U.S. Senate Judiciary Committee is considering President Joe Biden's nomination of a Vermont judge who played a role in the state's passage of the first-in-the-nation civil unions law, a forerunner of same-sex marriage, to become the ...

The Oklahoma Supreme Court has rejected a request to remove two members of the state's Pardon and Parole Board from a high-profile death penalty case. The court's brief ruling on Friday denied a prosecutor's request to remove Adam L...

Australia's highest court on Friday agreed to hear a challenge to a police officer using his law enforcement job as a defense against a charge of murdering an Indigenous man. Constable Zachary Rolfe could become the first police officer to be c...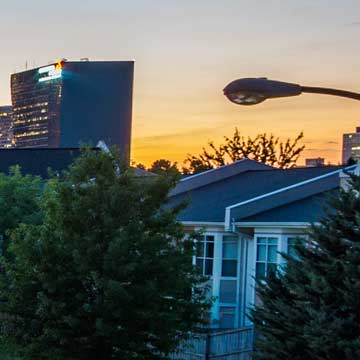 USCIS to Continue Implementing New Policy Memorandum on Notices to Appear
U.S. Citizenship and Immigration Services (USCIS) is continuing to implement the June 28, 2018, Policy Memorandum (PM), Updated Guidance for the Referral of Cases and Issuance of Notices to Appear (NTAs) in Cases Involving Inadmissible and Deportable Aliens (PDF, 140 KB).

USCIS may issue NTAs as described below based on denials of I-914/I-914A, Application for T Nonimmigrant Status; I-918/I-918A, Petition for U Nonimmigrant Status; I-360, Petition for Amerasian, Widow(er), or Special Immigrant (Violence Against Women Act self-petitions and Special Immigrant Juvenile Status petitions); I-730, Refugee/Asylee Relative Petitions when the beneficiary is present in the US; I-929, Petition for Qualifying Family Member of a U-1 Nonimmigrant; and I-485 Application to Register Permanent Residence or Adjust Status (with the underlying form types listed above).

If applicants, beneficiaries, or self-petitioners who are denied are no longer in a period of authorized stay and do not depart the United States, USCIS may issue an NTA. USCIS will continue to send denial letters for these applications and petitions to ensure adequate notice regarding period of authorized stay, checking travel compliance, or validating departure from the United States.