Wisconsin court ends probe of presidential hopeful Walker
Trial Coverage
Presidential candidate Scott Walker won a major legal victory Thursday when Wisconsin's Supreme Court ended a secret investigation into whether the Republican's gubernatorial campaign illegally coordinated with conservative groups during the 2012 recall election.

No one has been charged in the so-called John Doe probe, Wisconsin's version of a grand jury investigation in which information is tightly controlled, but questions about the investigation have dogged Walker for months.

Barring an appeal to the U.S. Supreme Court, the ruling makes Walker's campaign that much smoother as he courts voters in early primary states.

"Today's ruling confirmed no laws were broken, a ruling that was previously stated by both a state and federal judge," said Walker's spokeswoman Ashlee Strong. "It is time to move past this unwarranted investigation that has cost taxpayers hundreds of thousands of dollars."

The case centers on political activity conducted by Wisconsin Club for Growth and other conservative organizations during the 2012 recall, which was spurred by Democrats' anger over a Walker-authored law that effectively ending collective bargaining for most public workers.

The justices cited free speech in effectively tossing out the case, ruling state election law is overbroad and vague in defining what amounts to "political purposes."

Justice Michael Gableman, part of the court's conservative majority, praised the groups for challenging the investigation.

"It is fortunate, indeed, for every other citizen of this great State who is interested in the protection of fundamental liberties that the special prosecutor chose as his targets innocent citizens who had both the will and the means to fight the unlimited resources of an unjust prosecution," Gableman wrote in the majority opinion.
Related listings
Trial Coverage

03/17/2014

A state appellate court has ruled that California water officials cannot go onto private property for soil testing and other studies related to construction of two massive tunnels that would siphon water from the Sacramento River. Nancy Vogel of the ...

Trial Coverage

09/18/2013

A federal appeals court on Friday upheld former Giants slugger Barry Bonds' obstruction-of-justice conviction stemming from rambling testimony he gave during a 2003 appearance before a grand jury investigating elite athletes' use of performance-enhan...

Trial Coverage

02/28/2012

The Indiana Court of Appeals has issued a decision that may have a large impact on summary judgment practice in Indiana. In Commr. of the Indiana Dept. of Ins. v. Black, ___ N.E.2d ___ (Ind. Ct. App. 2012), the Court essentially held that Indiana wil...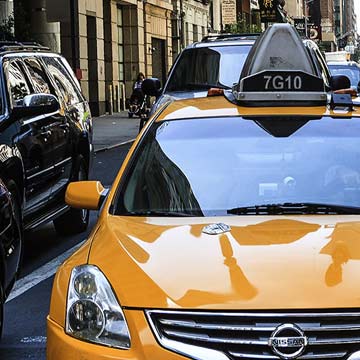 Any contracts or any transactions can go awry at any time
We know your business means a lot to you and want to understand all the aspects of your business so that we can help you in the best ways possible. We don't discriminate depending on the size of your company. Our mission statement is to represent all business owners and entrepreneurs by navigating them through the rough waters of business litigation and guiding them to success.

We are attorneys who want to make sure we understand your business objectives and goals before we start providing you with legal counsel individualized to your business. We know what it means to be dedicated to your business. After all, we are a business as well. And just like you, we want to provide the best service we can to our clients.

Any contracts or any transactions can go awry at any time. Sometimes, making important business decisions without legal help from business attorneys could cost you your business.We don't want you or your business to be misconstrued by anyone. Our attorneys make sure that we communicate with you often to make sure we are giving you the legal guidance you need at all times. We make sure we are responsive in a timely-manner with every single one of our clients to help them identify risks and prevent legal battles before they arise.