U.S. Supreme Court
United States Courts
The Supreme Court is the final judge in all cases involving laws of Congress, and the highest law of all — the Constitution. The Supreme Court, however, is far from all-powerful. Its power is limited by the other two branches of government. The President nominates justices to the court.
Related listings
United States Courts

07/05/2022

The man charged with killing his mother at sea in a plot to inherit millions of dollars has asked a federal court Wednesday to authorize his release from custody pending trial.The attorneys for Nathan Carman filed a motion in U.S. District Court in B...

United States Courts

08/26/2021

The Idaho Supreme Court has rejected a new law designed to make it harder for voters to get initiatives on the ballot, saying the legislation was so restrictive that it violated a fundamental right under the state's constitution. The ruling iss...

United States Courts

07/30/2017

There are 13 appellate courts that sit below the U.S. Supreme Court, and they are called the U.S. Courts of Appeals. The 94 federal judicial districts are organized into 12 regional circuits, each of which has a court of appeals. The appellate ...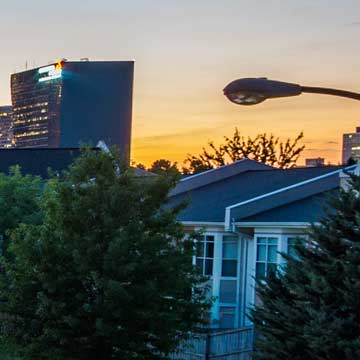 USCIS to Continue Implementing New Policy Memorandum on Notices to Appear
U.S. Citizenship and Immigration Services (USCIS) is continuing to implement the June 28, 2018, Policy Memorandum (PM), Updated Guidance for the Referral of Cases and Issuance of Notices to Appear (NTAs) in Cases Involving Inadmissible and Deportable Aliens (PDF, 140 KB).

USCIS may issue NTAs as described below based on denials of I-914/I-914A, Application for T Nonimmigrant Status; I-918/I-918A, Petition for U Nonimmigrant Status; I-360, Petition for Amerasian, Widow(er), or Special Immigrant (Violence Against Women Act self-petitions and Special Immigrant Juvenile Status petitions); I-730, Refugee/Asylee Relative Petitions when the beneficiary is present in the US; I-929, Petition for Qualifying Family Member of a U-1 Nonimmigrant; and I-485 Application to Register Permanent Residence or Adjust Status (with the underlying form types listed above).

If applicants, beneficiaries, or self-petitioners who are denied are no longer in a period of authorized stay and do not depart the United States, USCIS may issue an NTA. USCIS will continue to send denial letters for these applications and petitions to ensure adequate notice regarding period of authorized stay, checking travel compliance, or validating departure from the United States.