Biden to focus on health care in Supreme Court debate
U.S. Law Review
Joe Biden on Sunday used the sudden Supreme Court vacancy to reinforce his argument that the upcoming election should be a referendum on President Donald Trump's handling of health care and the coronavirus.

The death of Justice Ruth Bader Ginsburg jolted the presidential campaign just six weeks before the election and as several states are already voting. Trump has seized on the opportunity to nominate a new justice to motivate his most loyal voters. Biden kept the focus on health care, which has proven to be a winning issue for Democrats during previous elections and could be even more resonant amid the pandemic.

The Supreme Court will hear a Republican-led case seeking to throw out the Affordable Care Act, which the Trump administration supports, the week after the Nov. 3 election. Biden charged that Trump is seeking to undermine the protections for people with pre-existing conditions under the ACA, as well as its provisions covering preventative care for women.

"Millions of Americans are voting because they know their health care hangs in the balance," Biden said during remarks at Constitution Center in Philadelphia. "In the middle of the worst global health crisis in living memory, Donald Trump is before the Supreme Court, trying to strip health care coverage away from tens of millions of families."

The Supreme Court could also hear cases on a few more particularly salient issues in the next few months: voting rights, and potentially who wins the November election.

Biden is expected to focus in the weeks ahead on the Democratic fight to prevent a nominee from being confirmed to the court, with a particular emphasis on the effect the court could have on health care and climate change. Biden aides stopped short of ruling out the possibility the campaign would advertise around the court fight, though that decision hadn't been finalized.
Related listings
U.S. Law Review

09/17/2020

The Supreme Court said Wednesday it will start its new term next month the way it ended the last one, with arguments by telephone because of the coronavirus pandemic and live audio available to the public.With 87-year-old Justice Ruth Bader Ginsburg ...

Litigation Reports

09/13/2020

One of two girls convicted of stabbing a classmate to please the horror character Slender Man asked the Wisconsin Supreme Court on Friday to rule that the case should have been tried in juvenile court.Morgan Geyser and Anisa Weier attacked their frie...

Litigation Reports

09/09/2020

WikiLeaks founder Julian Assange is set to fight for his freedom in a British court after a decade of legal drama, as he challenges American authorities' attempt to extradite him on spying charges over the site's publication of secret U.S...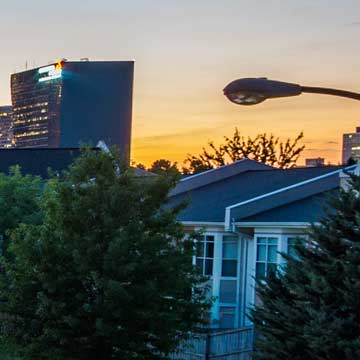 USCIS to Continue Implementing New Policy Memorandum on Notices to Appear
U.S. Citizenship and Immigration Services (USCIS) is continuing to implement the June 28, 2018, Policy Memorandum (PM), Updated Guidance for the Referral of Cases and Issuance of Notices to Appear (NTAs) in Cases Involving Inadmissible and Deportable Aliens (PDF, 140 KB).

USCIS may issue NTAs as described below based on denials of I-914/I-914A, Application for T Nonimmigrant Status; I-918/I-918A, Petition for U Nonimmigrant Status; I-360, Petition for Amerasian, Widow(er), or Special Immigrant (Violence Against Women Act self-petitions and Special Immigrant Juvenile Status petitions); I-730, Refugee/Asylee Relative Petitions when the beneficiary is present in the US; I-929, Petition for Qualifying Family Member of a U-1 Nonimmigrant; and I-485 Application to Register Permanent Residence or Adjust Status (with the underlying form types listed above).

If applicants, beneficiaries, or self-petitioners who are denied are no longer in a period of authorized stay and do not depart the United States, USCIS may issue an NTA. USCIS will continue to send denial letters for these applications and petitions to ensure adequate notice regarding period of authorized stay, checking travel compliance, or validating departure from the United States.