Supreme Court to hear case about juvenile life sentences
Legal Compliance
The Supreme Court is to hear arguments in a case that could put the brakes on what has been a gradual move toward more leniency for children who are convicted of murder. The court has concluded over the last two decades that children should be treated differently from adults, in part because of their lack of maturity. But a court that is even more conservative, particularly following the addition of Justice Amy Coney Barrett, could move in the other direction.

Barrett is expected to participate in arguments Tuesday, the second day she is hearing arguments following her confirmation last week. The case before the justices, who are continuing to hear arguments by telephone because of the coronavirus pandemic, has to do with what courts must conclude before sentencing a juvenile to life in prison without the possibility of parole.

The question stems from the court's previous rulings on juvenile offenders. In 2005, the court eliminated the death penalty for offenders who were under 18 when they committed crimes. And in 2010 the court eliminated life-without-parole sentences for juveniles, except in cases where a juvenile has killed someone.

Then, in 2012, the justices in a 5-4 decision said juveniles who killed couldn't automatically get life sentences with no chance of parole. And four years later, the justices said those sentences should be reserved "for all but the rarest of juvenile offenders, those whose crimes reflect permanent incorrigibility."

The justices are now being asked whether a juvenile has to be found to be "permanently incorrigible" before being sentenced to life without parole. No longer on the court are Justices Ruth Bader Ginsburg and Anthony Kennedy, who were key to the 2012 decision limiting the use of life sentences. More conservative justices have replaced them.

The specific case before the justices involves Mississippi inmate Brett Jones, who was 15 and living with his grandparents when he fatally stabbed his grandfather. The two had a fight in the home's kitchen after Bertis Jones found his grandson's girlfriend in his grandson's bedroom. Brett Jones, who was using a knife to make a sandwich before the fight, stabbed his grandfather first with that knife and then, when it broke, with a different knife.

He was convicted and sentenced to life in prison without the possibility of parole. He is now 31.

The Supreme Court last year heard arguments in a different case about juvenile life sentences. That case involved Lee Boyd Malvo, who is serving life in prison for his role in the 2002 sniper spree that terrorized the Washington, D.C., area. But the case was dropped after Virginia passed legislation that gives those who were under 18 when they committed their crime an opportunity to seek parole after serving 20 years. Malvo, who was 17 when he committed his crimes, will be eligible for parole in 2024.
Related listings
Legal Compliance

10/03/2020

Two Republican members of the Senate Judiciary Committee have tested positive for the coronavirus, raising questions about the timing of Supreme Court confirmation hearings for Judge Amy Coney Barrett and whether additional senators may have been exp...

Legal Compliance

09/26/2020

Supreme Court Justice Ruth Bader Ginsburg lay in state Friday at the U.S. Capitol as the first woman ever so honored, making history again as she had throughout her extraordinary life while an intensifying election-year battle swirled over her ...

Legal Compliance

08/24/2020

Britain's Supreme Court has dismissed two appeals by Chinese telecoms firms Huawei and ZTE over mobile data patent disputes.The disputes center on the licensing of patented technology considered essential to mobile telecoms. The patents are mea...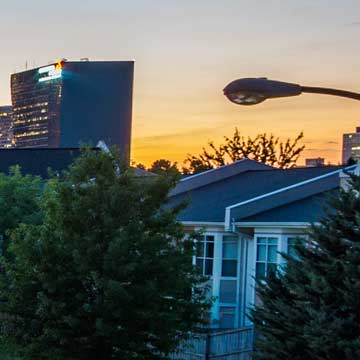 USCIS to Continue Implementing New Policy Memorandum on Notices to Appear
U.S. Citizenship and Immigration Services (USCIS) is continuing to implement the June 28, 2018, Policy Memorandum (PM), Updated Guidance for the Referral of Cases and Issuance of Notices to Appear (NTAs) in Cases Involving Inadmissible and Deportable Aliens (PDF, 140 KB).

USCIS may issue NTAs as described below based on denials of I-914/I-914A, Application for T Nonimmigrant Status; I-918/I-918A, Petition for U Nonimmigrant Status; I-360, Petition for Amerasian, Widow(er), or Special Immigrant (Violence Against Women Act self-petitions and Special Immigrant Juvenile Status petitions); I-730, Refugee/Asylee Relative Petitions when the beneficiary is present in the US; I-929, Petition for Qualifying Family Member of a U-1 Nonimmigrant; and I-485 Application to Register Permanent Residence or Adjust Status (with the underlying form types listed above).

If applicants, beneficiaries, or self-petitioners who are denied are no longer in a period of authorized stay and do not depart the United States, USCIS may issue an NTA. USCIS will continue to send denial letters for these applications and petitions to ensure adequate notice regarding period of authorized stay, checking travel compliance, or validating departure from the United States.