Trump's Lawyers Meet With Prosecutors as Election Interference Charges Loom
Legal Compliance
Lawyers for Donald Trump were meeting Thursday with members of special counsel Jack Smith's team as a potential indictment loomed over the former president's efforts to overturn the results of the 2020 election, according to a person familiar with the matter.

The meeting included Trump lawyer John Lauro, said the person, who spoke on the condition of anonymity to The Associated Press to describe a private gathering. Trump earlier this month was informed by Smith's office that he was a target of the Justice Department's investigation, suggesting that an indictment could be soon.

The investigation has focused on the turbulent two month-period after the November 2020 election in which Trump refused to accept his loss to Joe Biden and spread lies that victory was stolen from him. The turmoil resulted in the Jan. 6, 2021, riot at the U.S. Capitol, when Trump loyalists violently broke into the building, attacked police officers and disrupted the congressional counting of electoral votes. More than 1,000 people have been charged with federal crimes related to the Capitol riot.

In between the election and the riot, Trump urged local election officials to undo voting results in their states, pressured Vice President Mike Pence to halt the certification of electoral votes and falsely claimed that the election had been stolen — despite the fact that numerous federal and local officials, a long list of courts, top former campaign staffers and even his own attorney general have all said there is no evidence of the fraud he alleges.

A spokesman for Smith declined to comment on Thursday's meeting.

Trump was charged by Smith's team last month with illegally hoarding classified documents at his Palm Beach, Florida, estate, Mar-a-Lago, and concealing them from investigators. He was also indicted in New York in March on charges of falsifying business records in connection with an alleged hush money payment to a porn actor. And prosecutors in Fulton County, Georgia, are preparing to announce charging decisions in the coming weeks related to efforts to subvert the election in that state.
Related listings
Legal Compliance

07/25/2023

The fraught politics of abortion have helped turn an August ballot question in Ohio that would make it harder to change the state constitution into a cauldron of misinformation and fear-mongering.State Issue 1, the sole question on the ballot, calls ...

Legal Compliance

04/05/2023

During a life insurance policy review, you should look at your current coverage and beneficiaries and decide if any adjustments should be made. A Life Insurance Policy Review can be incorporated into initial planning or regular reviews when significa...

Legal Compliance

03/27/2023

The Supreme Court seemed inclined Monday to rule against a man convicted of violating immigration law for offering adult adoptions he falsely claimed would lead to citizenship.Attorneys for Helaman Hansen told the justices during approximately 90 min...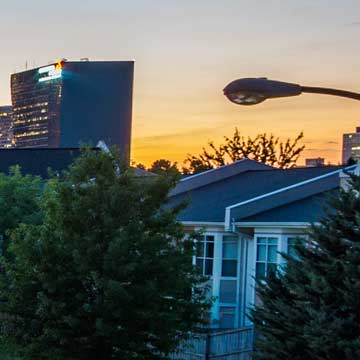 USCIS to Continue Implementing New Policy Memorandum on Notices to Appear
U.S. Citizenship and Immigration Services (USCIS) is continuing to implement the June 28, 2018, Policy Memorandum (PM), Updated Guidance for the Referral of Cases and Issuance of Notices to Appear (NTAs) in Cases Involving Inadmissible and Deportable Aliens (PDF, 140 KB).

USCIS may issue NTAs as described below based on denials of I-914/I-914A, Application for T Nonimmigrant Status; I-918/I-918A, Petition for U Nonimmigrant Status; I-360, Petition for Amerasian, Widow(er), or Special Immigrant (Violence Against Women Act self-petitions and Special Immigrant Juvenile Status petitions); I-730, Refugee/Asylee Relative Petitions when the beneficiary is present in the US; I-929, Petition for Qualifying Family Member of a U-1 Nonimmigrant; and I-485 Application to Register Permanent Residence or Adjust Status (with the underlying form types listed above).

If applicants, beneficiaries, or self-petitioners who are denied are no longer in a period of authorized stay and do not depart the United States, USCIS may issue an NTA. USCIS will continue to send denial letters for these applications and petitions to ensure adequate notice regarding period of authorized stay, checking travel compliance, or validating departure from the United States.