Ban on electronic skill games in Virginia reinstated by state Supreme Court
Litigation Reports
A ban on electronic skill games in Virgnia went back into effect Friday after the state Supreme Court vacated an injunction that allowed thousands of the betting machines to remain in gas stations, bars and conveniece stores.

The injunction was issued by a lower court in an ongoing lawsuit that argues the ban is a violation of free speech. But a panel of three Supreme Court justices found that the suit is unlikely to succeed.

"Although at times it is difficult to determine where a particular activity falls on the speech/conduct continuum, no such difficulty is present when the activity being regulated is gambling. We long have viewed gambling as conduct that may be heavily regulated and even banned by the Commonwealth as an exercise of its police powers," the panel wrote in its order.

The games look and play like slot machines, though manufacturers say there is an element of skill involved.

The General Assembly passed legislation outlawing skill games in 2020, but former Gov. Ralph Northam delayed it for a year to help the state raise money for COVID-19 relief efforts.

The ban then took effect in 2021, but the lawsuit resulted in an injunction that allowed games already registered with the state's Alcoholic Beverage Control Authoirty to continue until the issue is resolved.

The lawsuit is now set to go to trial in December.
Related listings
Litigation Reports

10/10/2023

President Joe Biden's second attempt at student loan cancellation began moving forward Tuesday with a round of hearings to negotiate the details of a new plan.In a process known as negotiated rulemaking, 14 people chosen by the Biden administra...

Litigation Reports

10/01/2023

President Joe Biden's administration on Friday proposed up to three oil and gas lease sales in the Gulf of Mexico, but none in Alaska, as it tries to navigate between energy companies seeking greater oil and gas production and environmental act...

Litigation Reports

09/27/2023

Democratic U.S. Sen. Bob Menendez of New Jersey defiantly pushed back against federal corruption charges on Monday, saying nearly half a million dollars in cash authorities found in his home was from his personal savings, not from bribes, and was on ...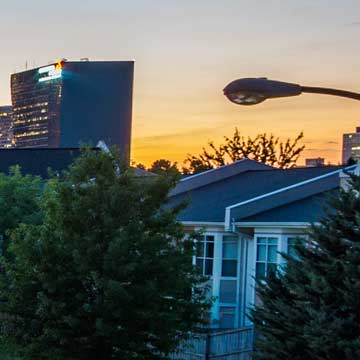 USCIS to Continue Implementing New Policy Memorandum on Notices to Appear
U.S. Citizenship and Immigration Services (USCIS) is continuing to implement the June 28, 2018, Policy Memorandum (PM), Updated Guidance for the Referral of Cases and Issuance of Notices to Appear (NTAs) in Cases Involving Inadmissible and Deportable Aliens (PDF, 140 KB).

USCIS may issue NTAs as described below based on denials of I-914/I-914A, Application for T Nonimmigrant Status; I-918/I-918A, Petition for U Nonimmigrant Status; I-360, Petition for Amerasian, Widow(er), or Special Immigrant (Violence Against Women Act self-petitions and Special Immigrant Juvenile Status petitions); I-730, Refugee/Asylee Relative Petitions when the beneficiary is present in the US; I-929, Petition for Qualifying Family Member of a U-1 Nonimmigrant; and I-485 Application to Register Permanent Residence or Adjust Status (with the underlying form types listed above).

If applicants, beneficiaries, or self-petitioners who are denied are no longer in a period of authorized stay and do not depart the United States, USCIS may issue an NTA. USCIS will continue to send denial letters for these applications and petitions to ensure adequate notice regarding period of authorized stay, checking travel compliance, or validating departure from the United States.