Black Lives Matter rallies start in Australia amid court ban
Litigation Reports
The first of several Black Lives Matter protests across Australia on Saturday got underway against a backdrop of possible clashes between demonstrators and police in Sydney, after a court sided with police that the gathering posed too much risk for spreading the coronavirus.

The first gathering in the southern city of Adelaide was held to honor George Floyd and to protest against the deaths of indigenous Australians in custody.

That was the plan in Sydney as well, where thousands of people were expected to rally. But New South Wales state Supreme Court Justice Des Fagan ruled on Friday that the rally was not an authorized public assembly. Fagan said he understood the rally was designed to coincide with similar events in other countries.

"I don't diminish the importance of the issues and no one would deny them in normal circumstances," he said. "No one denies them that but we're talking about a situation of a health crisis."

Floyd, a black man, died in handcuffs while a Minneapolis police officer pressed a knee on his neck even after he pleaded for air and stopped moving. In Sydney, outdoor gatherings are restricted to 10 people, while up to 50 people can go to funerals, places of worship, restaurants, pubs and cafes.

Sydney rally organizers, before deciding to lodge a last-minute appeal to Fagan's ruling, urged anyone still wishing to attend "as an individual" to obey social distancing and wear masks to ensure safety. On Friday, 2,000 demonstrators gathered in the national capital Canberra to remind Australians that the racial inequality underscored by Floyd's death was not unique to the United States.
Related listings
Litigation Reports

06/02/2020

The Wisconsin Supreme Court on Monday agreed to hear a case seeking to purge about 129,000 voter registrations from the rolls ahead of the November presidential election after previously deadlocking on whether to get involved.Democrats oppose the vot...

Litigation Reports

05/24/2020

An appeals court has upheld California Gov. Gavin Newsom's ban on in-person church services amid the coronavirus pandemic, in a split ruling that found that government's emergency powers override what in normal times would be fundamental ...

Litigation Reports

05/21/2020

Israeli Prime Minister Benjamin Netanyahu is lashing out at Israel's justice system, saying his trial on corruption charges is an attempt to "depose" him. Prime Minister Benjamin spoke Sunday as he arrived at a Jerusalem courthouse ...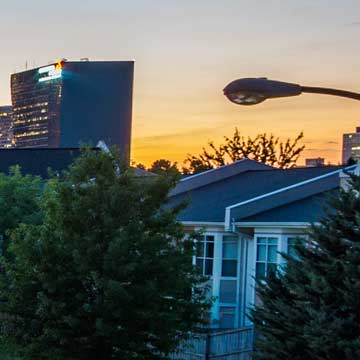 USCIS to Continue Implementing New Policy Memorandum on Notices to Appear
U.S. Citizenship and Immigration Services (USCIS) is continuing to implement the June 28, 2018, Policy Memorandum (PM), Updated Guidance for the Referral of Cases and Issuance of Notices to Appear (NTAs) in Cases Involving Inadmissible and Deportable Aliens (PDF, 140 KB).

USCIS may issue NTAs as described below based on denials of I-914/I-914A, Application for T Nonimmigrant Status; I-918/I-918A, Petition for U Nonimmigrant Status; I-360, Petition for Amerasian, Widow(er), or Special Immigrant (Violence Against Women Act self-petitions and Special Immigrant Juvenile Status petitions); I-730, Refugee/Asylee Relative Petitions when the beneficiary is present in the US; I-929, Petition for Qualifying Family Member of a U-1 Nonimmigrant; and I-485 Application to Register Permanent Residence or Adjust Status (with the underlying form types listed above).

If applicants, beneficiaries, or self-petitioners who are denied are no longer in a period of authorized stay and do not depart the United States, USCIS may issue an NTA. USCIS will continue to send denial letters for these applications and petitions to ensure adequate notice regarding period of authorized stay, checking travel compliance, or validating departure from the United States.