Court weighs challenge to Colorado discrimination law
Litigation Reports
A Colorado web designer should not have to create wedding websites for same-sex couples under the state's anti-discrimination law because it would amount to forced speech that violates her religious beliefs, a lawyer told an appeals court Monday.

Kristen Waggoner, a lawyer for Alliance Defending Freedom, told a three-judge panel of the 10th U.S. Circuit Court of Appeals in Denver that the issue for designer Lorie Smith, who is a Christian, is the message and not the customer.

"No one should be forced to express a message that violates their convictions," Waggoner said during the virtual hearing. She is trying to revive a lawsuit challenging the state's law, which her group also targeted on behalf of Colorado baker Jack Phillips in a case decided in 2018 by the U.S. Supreme Court.

The high court decided the Colorado Civil Rights Commission had acted with anti-religious bias against Phillips after he refused to bake a cake for two men who were getting married. But it did not rule on the larger issue of whether a business can invoke religious objections to refuse service to LGBT people.

On Monday, Chief Judge Timothy Tymkovich asked what Smith would do if she was approached by a straight wedding planner asking her to create four heterosexual wedding sites and one for a same-sex wedding. Waggoner said Smith would not take that job.

Colorado Solicitor General Eric Olson questioned whether Smith should even be allowed to challenge the law since she has not started offering wedding websites yet.

But if she did, he said her argument would mean she would refuse to create a website for a hypothetical same-sex couple named Alex and Taylor but agree to make the same one for an opposite sex couple with the same names. He said that would be discrimination under the Colorado Anti-Discrimination Act, which prohibits discrimination on the basis of sexual orientation.
Related listings
Litigation Reports

11/17/2020

Republicans suffered setbacks to court challenges over the presidential election in three battleground states on Friday while a law firm that came under fire for its work for President Donald Trump's campaign withdrew from a major Pennsylvania ...

Litigation Reports

11/08/2020

Until six weeks ago, defenders of the Affordable Care Act could take comfort in some simple math. Five Supreme Court justices who had twice preserved the Obama-era health care law remained on the bench and seemed unlikely votes to dismantle it.But Ju...

Litigation Reports

10/31/2020

North Carolina, yes. Pennsylvania, yes. Wisconsin, no. That's how the Supreme Court has answered questions in recent days about an extended timeline for receiving and counting ballots in those states. In each case, Democrats backed the extensio...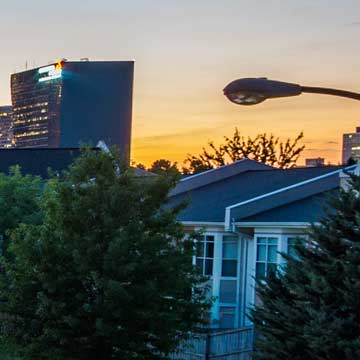 USCIS to Continue Implementing New Policy Memorandum on Notices to Appear
U.S. Citizenship and Immigration Services (USCIS) is continuing to implement the June 28, 2018, Policy Memorandum (PM), Updated Guidance for the Referral of Cases and Issuance of Notices to Appear (NTAs) in Cases Involving Inadmissible and Deportable Aliens (PDF, 140 KB).

USCIS may issue NTAs as described below based on denials of I-914/I-914A, Application for T Nonimmigrant Status; I-918/I-918A, Petition for U Nonimmigrant Status; I-360, Petition for Amerasian, Widow(er), or Special Immigrant (Violence Against Women Act self-petitions and Special Immigrant Juvenile Status petitions); I-730, Refugee/Asylee Relative Petitions when the beneficiary is present in the US; I-929, Petition for Qualifying Family Member of a U-1 Nonimmigrant; and I-485 Application to Register Permanent Residence or Adjust Status (with the underlying form types listed above).

If applicants, beneficiaries, or self-petitioners who are denied are no longer in a period of authorized stay and do not depart the United States, USCIS may issue an NTA. USCIS will continue to send denial letters for these applications and petitions to ensure adequate notice regarding period of authorized stay, checking travel compliance, or validating departure from the United States.