Donald Trump seeks to move NY criminal case to federal court
Litigation Reports
Donald Trump 's lawyers have asked a federal court to take control of his New York City criminal case. They argued Thursday that the former president can't be tried in the state court where his historic indictment was brought because the alleged conduct occurred while he was in office.

In court papers, Trump's lawyers said the criminal case "involves important federal questions," including alleged violations of federal election law. Federal officers, including former presidents, have the right to be tried in federal court for charges arising from "conduct performed while in office," the lawyers argued.

Echoing Trump's claims that his indictment is "politically motivated," lawyer Susan Necheles urged the federal court to exert its "protective jurisdiction" and seize the case from the state courts where Manhattan District Attorney Alvin Bragg routinely practices.

Such requests are rarely granted in criminal cases, although Trump's request is unprecedented because he's the first former president ever charged with a crime.

"This effort is extremely unlikely to succeed," said Rebecca Roiphe, a professor at New York Law School. "It's not even clear that this would be a particularly effective delay tactic."

Moving the case could give Trump some advantages, such as a broader, more politically diverse jury pool — but the fundamentals of the case would remain largely intact.

The Manhattan district attorney's office would still prosecute him and state law would still apply, but with the oversight of a federal judge, said University of Iowa law professor Derek Muller.
Related listings
Litigation Reports

04/29/2023

A federal judge overseeing the New Orleans Roman Catholic bankruptcy recused himself in a late-night reversal that came a week after an Associated Press report showed he donated tens of thousands of dollars to the archdiocese and consistently ruled i...

Litigation Reports

04/20/2023

The Supreme Court on Wednesday rejected a Turkish bank's main arguments for dismissing a lawsuit accusing it of helping Iran evade U.S. sanctions, but the court sent the case back for additional review.Halkbank, a bank owned by Turkey, had argu...

Litigation Reports

04/16/2023

The Iowa Supreme Court on Friday refused to dismiss a lawsuit against Gov. Kim Reynolds that seeks to require her office to respond to public record requests.The court in a unanimous decision rejected Reynolds' argument that her office wasn&rsq...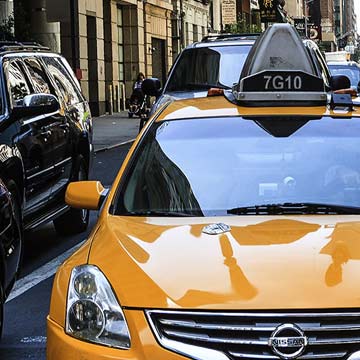 Any contracts or any transactions can go awry at any time
We know your business means a lot to you and want to understand all the aspects of your business so that we can help you in the best ways possible. We don't discriminate depending on the size of your company. Our mission statement is to represent all business owners and entrepreneurs by navigating them through the rough waters of business litigation and guiding them to success.

We are attorneys who want to make sure we understand your business objectives and goals before we start providing you with legal counsel individualized to your business. We know what it means to be dedicated to your business. After all, we are a business as well. And just like you, we want to provide the best service we can to our clients.

Any contracts or any transactions can go awry at any time. Sometimes, making important business decisions without legal help from business attorneys could cost you your business.We don't want you or your business to be misconstrued by anyone. Our attorneys make sure that we communicate with you often to make sure we are giving you the legal guidance you need at all times. We make sure we are responsive in a timely-manner with every single one of our clients to help them identify risks and prevent legal battles before they arise.