High court nominee served as 'handmaid' in religious group
Litigation Reports
Supreme Court nominee Amy Coney Barrett served as a "handmaid," the term then used for high-ranking female leaders in the People of Praise religious community, an old directory for the group's members shows.

Barrett has thus far refused to discuss her membership in the Christian organization, which opposes abortion and, according to former members, holds that men are divinely ordained as the "head" of both the family and faith, while it is the duty of wives to submit to them.

Portions of two People of Praise directory pages for the South Bend, Indiana, branch were shared with The Associated Press by a former member of the community on condition of anonymity because of the sensitivity of the issue and because this person still has family members in People of Praise. A second former member, Gene Stowe, who left the South Bend branch on good terms several years ago, confirmed the authenticity of the directory pages. He said he could not say precisely what year the directory was from, but that it had to be 2013 or earlier because one of the people listed had by then moved to another state.

All the top leaders within People of Praise are male, but in each of the group's 22 regional branches a select group of women is entrusted with mentoring and offering spiritual guidance to other female members. Until recently, these female leaders were called "handmaids," a reference to Jesus' mother Mary, who according to the Bible called herself "the handmaid of the Lord." The organization recently changed the terminology to "woman leader" because it had newly negative connotations after Margaret Atwood's dystopian novel "The Handmaid's Tale" was turned into a popular television show.

The leaders run weekly men's or women's groups of about half a dozen people where they pray and talk together, and where the leaders offer advice and guidance. They will also organize to help others in the community, such as providing meals when someone gets sick. Under the organization's rules, no female leader can provide pastoral supervision to a man, former members said.

The White House on Wednesday defended Barrett. "These allegations are offensive and driven by anti-religious bigotry. Judge Barrett is an independent jurist with an exceptional record," spokesman Judd Deere said. People of Praise's belief system is rooted in the Catholic Pentecostal movement, which emphasizes a personal relationship with Jesus and can include baptism in the Holy Spirit. As practiced by People of Praise, that can include praying in tongues to receive divine prophecies, heal the sick and cast out evil spirits, according to documents and former members.

Founded in 1971, the nonprofit organization has 22 branches across North America. It is not a church, but a faith community that includes people from several Christian denominations, though most of its roughly 1,800 adult members are Roman Catholic.

The existence of the directory listing Barrett's name as a handmaid was first reported by The Washington Post late Tuesday. The AP reported last week that a 2006 issue of the group's internal magazine, Vine & Branches, included a photograph showing that Barrett had attend a national conference reserved for top female leaders in People of Praise.
Related listings
Litigation Reports

10/06/2020

The Supreme Court on Monday reinstated a requirement that South Carolina voters using absentee ballots in November's election get a witness to sign their ballots.Democrats had sought to have the requirement put on hold because of the coronaviru...

Litigation Reports

10/05/2020

The Supreme Court is leaving in place a decision that allowed a lawsuit to move forward against a Kentucky clerk who was jailed in 2015 after refusing to issue marriage licenses to same-sex couples.The high court said Monday it would not take the cas...

Litigation Reports

09/29/2020

President Donald Trump nominated Judge Amy Coney Barrett to the Supreme Court on Saturday, capping a dramatic reshaping of the federal judiciary that will resonate for a generation and that he hopes will provide a needed boost to his reelection effor...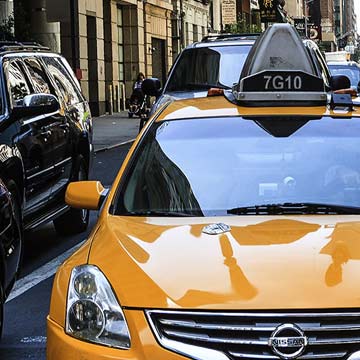 Any contracts or any transactions can go awry at any time
We know your business means a lot to you and want to understand all the aspects of your business so that we can help you in the best ways possible. We don't discriminate depending on the size of your company. Our mission statement is to represent all business owners and entrepreneurs by navigating them through the rough waters of business litigation and guiding them to success.

We are attorneys who want to make sure we understand your business objectives and goals before we start providing you with legal counsel individualized to your business. We know what it means to be dedicated to your business. After all, we are a business as well. And just like you, we want to provide the best service we can to our clients.

Any contracts or any transactions can go awry at any time. Sometimes, making important business decisions without legal help from business attorneys could cost you your business.We don't want you or your business to be misconstrued by anyone. Our attorneys make sure that we communicate with you often to make sure we are giving you the legal guidance you need at all times. We make sure we are responsive in a timely-manner with every single one of our clients to help them identify risks and prevent legal battles before they arise.