Louisiana seeks suspension of block on enforcement
Litigation Reports
A day after a state judge blocked enforcement of Louisiana's abortion ban, state officials asked the same judge to suspend his own ruling while they pursue an appeal.

Lawyers for state Attorney General Jeff Landry and health secretary Courtney Phillips filed the request Friday in Baton Rouge. They want Judge Donald Johnson to suspend his ruling and allow enforcement of a ban that was put into state law in anticipation of the U.S. Supreme Court's June 24 ruling reversing abortion rights.

The Friday morning filing indicates the state plans to take the case to the 1st Circuit Court of Appeal in Baton Rouge.

Johnson's Thursday ruling, a preliminary injunction blocking enforcement, came in a lawsuit filed by a north Louisiana abortion clinic and members of the Medical Students for Choice organization, who argue that the law's provisions are contradictory and unconstitutionally vague. The ruling, which followed an earlier temporary enforcement block, meant clinics in Shreveport, Baton Rouge and New Orleans could provide abortions while the lawsuit continues.

Landry has predicted that the case will wind up at the Louisiana Supreme Court.
Related listings
Litigation Reports

07/17/2022

A history-making team of Zimbabwean high school students that became world and European moot court competition champions has been widely praised in a country where the education system is beset by poor funding, lack of materials and teachers' s...

Litigation Reports

07/13/2022

Attorney John M. Lynch comes from a strong law enforcement background with a decade of experience as a police investigator and federal drug task force agent. Paired with his legal degree from St. Louis University School of Law, Mr. Lynch provides a u...

Litigation Reports

07/12/2022

Nine health care workers who sued Democratic Maine Gov. Janet Mills over the state's COVID-19 vaccine mandate have until Money to reveal their identities.The workers have so far remained anonymous, but on Thursday, a federal appeals court in Bo...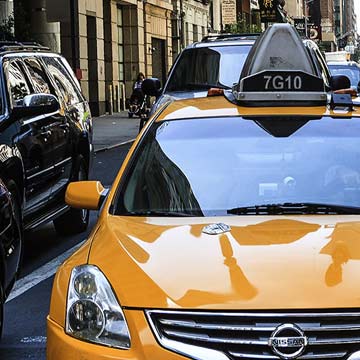 Any contracts or any transactions can go awry at any time
We know your business means a lot to you and want to understand all the aspects of your business so that we can help you in the best ways possible. We don't discriminate depending on the size of your company. Our mission statement is to represent all business owners and entrepreneurs by navigating them through the rough waters of business litigation and guiding them to success.

We are attorneys who want to make sure we understand your business objectives and goals before we start providing you with legal counsel individualized to your business. We know what it means to be dedicated to your business. After all, we are a business as well. And just like you, we want to provide the best service we can to our clients.

Any contracts or any transactions can go awry at any time. Sometimes, making important business decisions without legal help from business attorneys could cost you your business.We don't want you or your business to be misconstrued by anyone. Our attorneys make sure that we communicate with you often to make sure we are giving you the legal guidance you need at all times. We make sure we are responsive in a timely-manner with every single one of our clients to help them identify risks and prevent legal battles before they arise.