Malaysian ex-PM Najib arrives in court for graft verdict
Litigation Reports
Ex-Malaysian Prime Minister Najib Razak arrived at court Tuesday for a verdict in the first of several corruption trials linked to the multibillion-dollar looting of the 1MDB state investment fund.

The outcome is widely seen as a test of the rule of law five months after a new government took power. Najib's Malay party returned to office as a key player in the new ruling alliance, less than two years after its shocking ouster in 2018 elections driven by public anger over the 1MDB scandal.

Security was tight at the courthouse, with the public barred from entering and staff spraying hand sanitizer for media outside. A crowd of supporters was gathering as Najib, wearing a mask and beige suit, entered the building.

Najib, 67, said in a Facebook post late Monday that he was prepared to fight to the end. He said he would appeal if he was found guilty, and expects prosecutors to appeal if he was acquitted.

"From day one, I have said this is the chance for me to clear my name," he wrote. "Whatever the decision in the High Court tomorrow, it does not end here ... after this, we will go to the Court of Appeal. I am ready."

Najib faces a total of 42 charges in five separate graft trials linked to the 1MDB saga and may be sentenced to years in prison if convicted in the first trial alone.

Analysts said the ruling could affect Najib's other trials and send a signal to the business community about the strength of Malaysia's legal system in tackling international financial crime.

The verdict will also test current Prime Minister Muhyiddin Yassin, who was fired as Najib's deputy in 2016 for speaking out on the 1MDB scandal but now relies on Najib's party for support. Najib's party is the biggest bloc in the current Malay nationalist alliance, which was formed in March after a political coup by Muhyiddin's party toppled the former reformist government.
Related listings
Litigation Reports

07/28/2020

A Chinese scientist charged with visa fraud after authorities said she concealed her military ties to China in order to work in the U.S. made her first appearance Monday in federal court by video.Juan Tang, 37, was appointed a federal public defender...

Litigation Reports

07/18/2020

The blockbuster Supreme Court term that just ended was a (nearly) unmitigated disaster for movement conservatives. Chief Justice John Roberts declined to overturn precedent on abortion rights. Conservative activist Justice Neil Gorsuch showed he woul...

Litigation Reports

07/12/2020

President Donald Trump's former personal lawyer and fixer, Michael Cohen, was returned to federal prison Thursday, after balking at certain conditions of the home confinement he was granted because of the coronavirus pandemic. Records obtained ...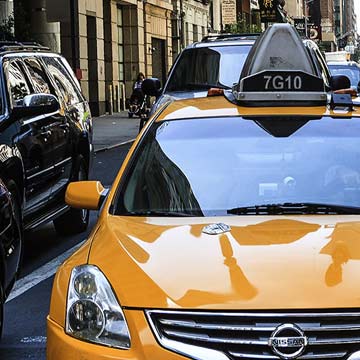 Any contracts or any transactions can go awry at any time
We know your business means a lot to you and want to understand all the aspects of your business so that we can help you in the best ways possible. We don't discriminate depending on the size of your company. Our mission statement is to represent all business owners and entrepreneurs by navigating them through the rough waters of business litigation and guiding them to success.

We are attorneys who want to make sure we understand your business objectives and goals before we start providing you with legal counsel individualized to your business. We know what it means to be dedicated to your business. After all, we are a business as well. And just like you, we want to provide the best service we can to our clients.

Any contracts or any transactions can go awry at any time. Sometimes, making important business decisions without legal help from business attorneys could cost you your business.We don't want you or your business to be misconstrued by anyone. Our attorneys make sure that we communicate with you often to make sure we are giving you the legal guidance you need at all times. We make sure we are responsive in a timely-manner with every single one of our clients to help them identify risks and prevent legal battles before they arise.