No-nonsense judge takes over FTX-Bankman-Fried criminal case
Litigation Reports
A Manhattan federal judge known for swift decisions and a no-nonsense demeanor during three decades of overseeing numerous high-profile cases was assigned Tuesday to Sam Bankman-Fried's cryptocurrency case.

The case was relegated to Judge Lewis A. Kaplan after the judge originally assigned recused herself because her husband worked for a law firm that had done work related to Bankman-Fried's collapsed crypto exchange FTX.

Bankman-Fried, arrested in the Bahamas two weeks ago, was brought to the United States last week to face charges that he cheated investors and looted customer deposits on his FTX trading platform.

On Thursday, he was freed on a $250 million personal recognizance bond to live with his parents in Palo Alto, California, after an electronic monitoring bracelet was attached to him so authorities could track his whereabouts.

Kaplan, 78, who has held senior status in Manhattan federal court for over a decade, was nominated to the bench by President Bill Clinton in 1994.
Since then, he has overseen numerous high-profile trials and several cases notable in the financial world, including what authorities had described as the first federal bitcoin securities fraud prosecution. Kaplan sentenced the defendant to 18 months in prison.

n 2014, he blocked U.S. courts from being used to collect a $9 billion Ecuadorian judgment against Chevron for rainforest damage, saying lawyers in the case had poisoned an honorable quest with illegal and wrongful conduct.

And in 2012, he delayed his acceptance of a guilty plea by a Utah banker, ordering prosecutors to explain in writing why they were letting the banker plead guilty to a misdemeanor bank gambling charge rather than a felony.



Related listings
Litigation Reports

12/21/2022

Sam Bankman-Fried is back in a Bahamian court Wednesday for an extradition hearing that could clear the way for the one-time billionaire to be sent to the U.S. to face criminal charges related to the collapse of cryptocurrency exchange FTX.In a court...

Litigation Reports

12/10/2022

Lawyers for a doctor who intentionally defied a Texas abortion law that the lawyers called a "bounty-hunting scheme" say a court has dismissed a test of whether members of the public can sue providers who violate the restrictions for at l...

Litigation Reports

12/01/2022

German lawmakers on Thursday approved a free-trade deal between the European Union and Canada, moving the accord a step closer to taking full effect.The pact, formally known as the Comprehensive Economic and Trade Agreement, or CETA, was signed in la...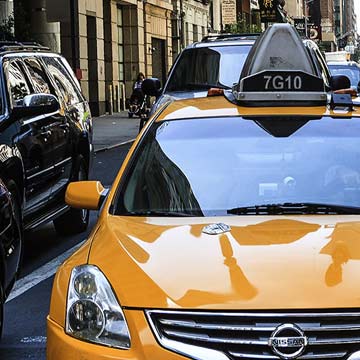 Any contracts or any transactions can go awry at any time
We know your business means a lot to you and want to understand all the aspects of your business so that we can help you in the best ways possible. We don't discriminate depending on the size of your company. Our mission statement is to represent all business owners and entrepreneurs by navigating them through the rough waters of business litigation and guiding them to success.

We are attorneys who want to make sure we understand your business objectives and goals before we start providing you with legal counsel individualized to your business. We know what it means to be dedicated to your business. After all, we are a business as well. And just like you, we want to provide the best service we can to our clients.

Any contracts or any transactions can go awry at any time. Sometimes, making important business decisions without legal help from business attorneys could cost you your business.We don't want you or your business to be misconstrued by anyone. Our attorneys make sure that we communicate with you often to make sure we are giving you the legal guidance you need at all times. We make sure we are responsive in a timely-manner with every single one of our clients to help them identify risks and prevent legal battles before they arise.