Pakistan leader moves to disband parliament, his jailed nemesis seeks release
Litigation Reports
Pakistan's prime minister said Wednesday he is moving toward dissolving parliament, starting a possible countdown to a general election, as his chief political rival fought to overturn a corruption conviction that landed him in a high-security prison over the weekend.

Prime Minister Shehbaz Sharif told lawmakers that he would seek approval from Pakistan's president to disband the national assembly as its five-year term ends. With such an approval, a formality, a general election would typically have to be held within 90 days.

This year there's a twist, though. A delay until the spring is possible if Pakistan's election commission opts for redistricting ahead of an election, based on the results of a recent census.

The uncertainty over the election date coincides with the legal and political drama surrounding Sharif's predecessor, Imran Khan. The 70-year-old popular opposition leader was convicted by an Islamabad court over the weekend of concealing assets and was immediately sentenced to three years in prison.

Khan has appealed the conviction which effectively removes him from the election campaign, at a time when his party seemed to be doing well in the polls.

The Islamabad High Court, where his appeal is being heard, said Wednesday that it wants to hear from the government and Pakistan's election commission before making a decision on whether to overturn the conviction and order Khan's release.

The commission last year disqualified Khan from holding public office for five years, accusing him of unlawfully selling state gifts and concealing assets as premier. Khan was notified of his disqualification again on Tuesday following his sentencing.

The court adjourned Wednesday without setting a date for the next hearing, dealing a blow to Khan's legal team which has argued he is being held in unacceptably tough conditions at Attock prison, about an hour's drive from Islamabad. The court's eventual ruling could be appealed and heard by Pakistan's Supreme Court.
Related listings
Litigation Reports

07/17/2023

A controversial bill — that at one point had been presumed dead — banning gender-affirming medical care for transgender youths in Louisiana was passed by the Senate on Monday and is likely to reach the governor's desk in the coming ...

Litigation Reports

07/13/2023

Amazon is disputing its status as a big online platform that needs to face stricter scrutiny under European Union digital rules taking effect next month, the first Silicon Valley tech giant to push back on the pioneering new standards.The online reta...

Litigation Reports

07/08/2023

Tennessee's ban on gender-affirming care for transgender youth can go into effect — at least for now — after a federal appeals court on Saturday temporarily reversed a lower court ruling.Last month, a district court judge in Tenness...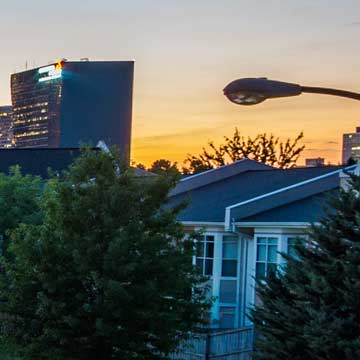 USCIS to Continue Implementing New Policy Memorandum on Notices to Appear
U.S. Citizenship and Immigration Services (USCIS) is continuing to implement the June 28, 2018, Policy Memorandum (PM), Updated Guidance for the Referral of Cases and Issuance of Notices to Appear (NTAs) in Cases Involving Inadmissible and Deportable Aliens (PDF, 140 KB).

USCIS may issue NTAs as described below based on denials of I-914/I-914A, Application for T Nonimmigrant Status; I-918/I-918A, Petition for U Nonimmigrant Status; I-360, Petition for Amerasian, Widow(er), or Special Immigrant (Violence Against Women Act self-petitions and Special Immigrant Juvenile Status petitions); I-730, Refugee/Asylee Relative Petitions when the beneficiary is present in the US; I-929, Petition for Qualifying Family Member of a U-1 Nonimmigrant; and I-485 Application to Register Permanent Residence or Adjust Status (with the underlying form types listed above).

If applicants, beneficiaries, or self-petitioners who are denied are no longer in a period of authorized stay and do not depart the United States, USCIS may issue an NTA. USCIS will continue to send denial letters for these applications and petitions to ensure adequate notice regarding period of authorized stay, checking travel compliance, or validating departure from the United States.