Russian court fines Google for failing to store personal data on its users
Litigation Reports
A Moscow court on Tuesday fined Google for failing to store personal data on its Russian users, the latest in a series of fines on the U.S. tech giant amid tensions between the Kremlin and the West over the fighting in Ukraine.

A magistrate at Moscow's Tagansky district court fined Google 15 million rubles (about $164,200) after the company repeatedly refused to store personal data on Russian citizens inside the country. Google was previously fined over the same charges in August 2021 and June 2022. The company declined to comment.

Google also was ordered to pay a 3 million ruble (about $32,800) fine in August for failing to delete allegedly false information about the conflict in Ukraine.

Russia can do little to collect the fine, however, as Google's Russia business was effectively shut down last year after Moscow sent troops into Ukraine. The company has said it filed for bankruptcy in Russia after its bank account was seized by the authorities, leaving it unable to pay staff and suppliers.

Russian courts also have fined Apple and the Wikimedia Foundation, which hosts Wikipedia.

Since sending troops into Ukraine in February 2022, Russian authorities have taken measures to stifle any criticism of the military campaign.

Some critics have received severe punishments. Opposition figure Vladimir Kara-Murza was sentenced this year to 25 years in prison for treason stemming from speeches he made against Russia's actions in Ukraine.

Sasha Skochilenko, an artist and musician from St. Petersburg, is on trial on charges of spreading false information about the military for replacing supermarket price tags with protest slogans. Prosecutors have asked for an eight-year prison sentence for her.


Related listings
Litigation Reports

11/09/2023

The Biden administration on Tuesday urged an appeals court to allow sweeping new asylum restrictions to stay in place, warning that halting them would be "highly disruptive" at the border.The government is urging a panel of judges in Pasa...

Litigation Reports

11/04/2023

A federal appeals court temporarily lifted a gag order on Donald Trump in his 2020 election interference case in Washington on Friday — the latest twist in the legal fight over the restrictions on the former president's speech.The U.S. Co...

Litigation Reports

10/30/2023

U.S. Sen. Bob Menendez returned to Manhattan federal court Monday to challenge a new criminal charge alleging that he conspired to act as an agent of the Egyptian government when he chaired the Senate Foreign Relations Committee."Not guilty,&rd...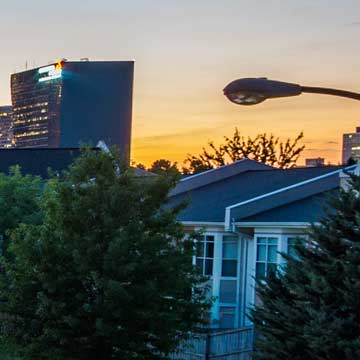 USCIS to Continue Implementing New Policy Memorandum on Notices to Appear
U.S. Citizenship and Immigration Services (USCIS) is continuing to implement the June 28, 2018, Policy Memorandum (PM), Updated Guidance for the Referral of Cases and Issuance of Notices to Appear (NTAs) in Cases Involving Inadmissible and Deportable Aliens (PDF, 140 KB).

USCIS may issue NTAs as described below based on denials of I-914/I-914A, Application for T Nonimmigrant Status; I-918/I-918A, Petition for U Nonimmigrant Status; I-360, Petition for Amerasian, Widow(er), or Special Immigrant (Violence Against Women Act self-petitions and Special Immigrant Juvenile Status petitions); I-730, Refugee/Asylee Relative Petitions when the beneficiary is present in the US; I-929, Petition for Qualifying Family Member of a U-1 Nonimmigrant; and I-485 Application to Register Permanent Residence or Adjust Status (with the underlying form types listed above).

If applicants, beneficiaries, or self-petitioners who are denied are no longer in a period of authorized stay and do not depart the United States, USCIS may issue an NTA. USCIS will continue to send denial letters for these applications and petitions to ensure adequate notice regarding period of authorized stay, checking travel compliance, or validating departure from the United States.