Scottish leader calls for new independence vote next year
Litigation Reports
Scotland's leader told lawmakers in Edinburgh Tuesday that she plans to hold a fresh referendum on Scotland's independence on Oct. 19, 2023 — even though U.K. Prime Minister Boris Johnson maintains it wasn't the right time for such a vote.

First Minister Nicola Sturgeon said the question to be asked will be the same as that in Scotland's first independence vote in 2014: "Should Scotland be an independent country?"

The U.K.-wide government of Johnson opposes a new referendum and has repeatedly said the issue was settled in 2014, when 55% saying they wanted to remain part of the United Kingdom.

Scotland's government requires a special order from Johnson to legally hold a referendum.

Sturgeon said she will ask the U.K. Supreme Court to rule on the Scottish government's right to hold the vote if Johnson does not give the go-ahead.

Scotland's most senior law official has referred the matter to the top court on Tuesday, she said.

She added that she would be writing to Johnson to inform him of her plans.

Sturgeon, who leads the Scottish National Party and the devolved government in Scotland, insists it's time to revisit the matter of independence, not least because of Britain's exit from the European Union — a move opposed by a majority of Scots.
Related listings
Litigation Reports

05/28/2022

The South Dakota attorney general's office has declined to file charges against billionaire T. Denny Sanford following an investigation into possible possession of child pornography, saying it found no "prosecutable offenses" within...

Litigation Reports

05/18/2022

Kansas' highest court on Wednesday upheld a Republican redistricting law that makes it harder for the only Democrat in the state's congressional delegation to win reelection in a big victory for the GOP.The state Supreme Court declined fo...

Litigation Reports

05/14/2022

An accountant who worked for the consultant at the center of the college admissions bribery case has avoided prison for his role in the sweeping scheme.U.S. District Court Judge Indira Talwani on Friday sentenced Steven Masera, 72, to time already se...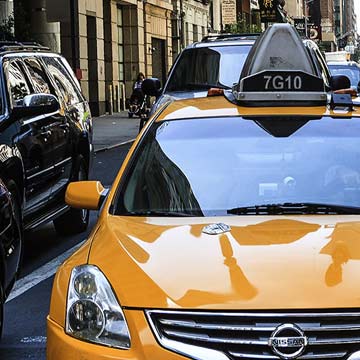 Any contracts or any transactions can go awry at any time
We know your business means a lot to you and want to understand all the aspects of your business so that we can help you in the best ways possible. We don't discriminate depending on the size of your company. Our mission statement is to represent all business owners and entrepreneurs by navigating them through the rough waters of business litigation and guiding them to success.

We are attorneys who want to make sure we understand your business objectives and goals before we start providing you with legal counsel individualized to your business. We know what it means to be dedicated to your business. After all, we are a business as well. And just like you, we want to provide the best service we can to our clients.

Any contracts or any transactions can go awry at any time. Sometimes, making important business decisions without legal help from business attorneys could cost you your business.We don't want you or your business to be misconstrued by anyone. Our attorneys make sure that we communicate with you often to make sure we are giving you the legal guidance you need at all times. We make sure we are responsive in a timely-manner with every single one of our clients to help them identify risks and prevent legal battles before they arise.