Wikileaks founder Julian Assange loses bid to delay hearing
Litigation Reports
WikiLeaks founder Julian Assange appeared in a U.K. court Monday to fight extradition to the United States on espionage charges, and he lost a bid to delay proceedings so that his legal team would have more time to prepare his case.

Assange defiantly raised a fist to supporters who jammed the public gallery in Westminster Magistrates Court for a rare view of their hero. He appears to have lost weight but looked healthy, although he spoke very softly and at times seemed despondent and confused.

Assange and his legal team failed to convince District Judge Vanessa Baraitser that a delay in the already slow-moving case was justified. The full extradition is still set for a five-day hearing in late February, with brief interim hearings in November and December.

Assange hadn't been seen in public for several months and his supporters had raised concerns about his well-being. He wore a blue sweater and a blue sports suit for the hearing, and had his silvery-gray hair slicked back.

After the judge turned down his bid for a three-month delay, Assange said in halting tones he didn't understand the events in court.

He said the case is not "equitable" because the U.S. government has "unlimited resources" while he doesn't have easy access to his lawyers or to documents needed to prepare his battle against extradition while he is confined to Belmarsh Prison on the outskirts of London.

U.S. authorities accuse Assange of scheming with former Army intelligence analyst Chelsea Manning to break a password for a classified government computer.

Lawyer Mark Summers, representing Assange, told the judge that more time was needed to prepare Assange's defense because the case has many facets, including the very rare use of espionage charges against a journalist, and will require a "mammoth" amount of planning and preparation

"Our case will be that this is a political attempt to signal to journalists the consequences of publishing information. It is legally unprecedented," he said.

He also accused the U.S. of illegally spying on Assange while he was inside the Ecuadorian Embassy seeking refuge and taking other illegal actions against the WikiLeaks founder.
Related listings
Litigation Reports

10/13/2019

National Coming Out Day festivities were tempered this year by anxiety that some LGBT folk may have to go back into the closet so they can make a living, depending on what the Supreme Court decides about workplace discrimination law.But the mere fact...

Litigation Reports

10/07/2019

The biggest cases before the Supreme Court are often the last ones to be decided, and the focus on the court will be especially intense in June, just a few months before the 2020 election.President Donald Trump first announced his intention in 2017 t...

Litigation Reports

09/30/2019

A federal jury will decide whether the operator of a Wichita abortion facility had reasonable grounds to seek a protection-from-stalking order against an abortion protester.Jury selection begins Monday in the federal lawsuit filed by anti-abortion ac...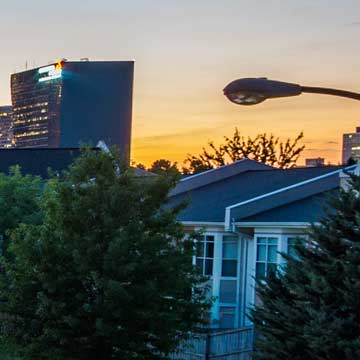 USCIS to Continue Implementing New Policy Memorandum on Notices to Appear
U.S. Citizenship and Immigration Services (USCIS) is continuing to implement the June 28, 2018, Policy Memorandum (PM), Updated Guidance for the Referral of Cases and Issuance of Notices to Appear (NTAs) in Cases Involving Inadmissible and Deportable Aliens (PDF, 140 KB).

USCIS may issue NTAs as described below based on denials of I-914/I-914A, Application for T Nonimmigrant Status; I-918/I-918A, Petition for U Nonimmigrant Status; I-360, Petition for Amerasian, Widow(er), or Special Immigrant (Violence Against Women Act self-petitions and Special Immigrant Juvenile Status petitions); I-730, Refugee/Asylee Relative Petitions when the beneficiary is present in the US; I-929, Petition for Qualifying Family Member of a U-1 Nonimmigrant; and I-485 Application to Register Permanent Residence or Adjust Status (with the underlying form types listed above).

If applicants, beneficiaries, or self-petitioners who are denied are no longer in a period of authorized stay and do not depart the United States, USCIS may issue an NTA. USCIS will continue to send denial letters for these applications and petitions to ensure adequate notice regarding period of authorized stay, checking travel compliance, or validating departure from the United States.