Afghanistan probe appeal begins at Hague international court
National Court News
The International Criminal Court opened a three-day hearing Wednesday at which prosecutors and victims aim to overturn a decision scrapping a proposed investigation into alleged crimes in Afghanistan's brutal conflict.

Fergal Gaynor, a lawyer representing 82 Afghan victims, called it "a historic day for accountability in Afghanistan."

In April, judges rejected a request by the court's prosecutor, Fatou Bensouda, to open an investigation into crimes allegedly committed by the Taliban, Afghan security forces and American military and intelligence agencies.

In the ruling, which was condemned by victims and rights groups, the judges said that an investigation "would not serve the interests of justice" because it would likely fail due to lack of cooperation.

The decision came a month after U.S. Secretary of State Mike Pompeo banned visas for ICC staff seeking to investigate allegations of war crimes and other abuses by U.S. forces in Afghanistan or elsewhere.

"Whether the two events are in fact related is unknown, but for many ? victims as well as commentators ? the timing appeared more than coincidental," said lawyer Katherine Gallagher, who was representing two men being held at the Guantanamo Bay detention facility.

The United States is not a member of the global court and refuses to cooperate with it, seeing the institution as a threat to U.S. sovereignty and arguing American courts are capable of dealing with allegations of abuse by U.S. nationals.



Related listings
National Court News

12/08/2019

The Supreme Court on Monday left in place a Kentucky law requiring doctors to perform ultrasounds and show fetal images to patients before abortions. The justices did not comment in refusing to review an appeals court ruling that upheld the law. Enfo...

National Court News

08/07/2019

A suspected gunman accused of an attempted terrorist attack on an Oslo mosque and separately killing his teenage stepsister appeared in court on Monday looking bruised and scratched, but smiling.The suspect did not speak, and his defense lawyer Unni ...

National Court News

06/16/2019

The Ohio Supreme Court won't hear an appeal from a man sentenced to death for the 1985 rape, torture and slaying of a 12-year-old boy.Attorneys for 52-year-old Danny Lee Hill have unsuccessfully argued bite-mark evidence used against him was unreliab...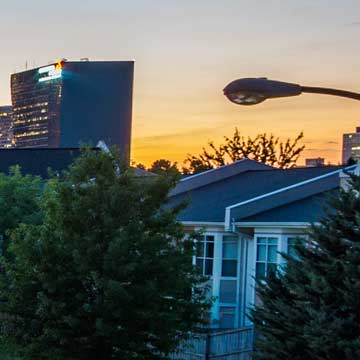 USCIS to Continue Implementing New Policy Memorandum on Notices to Appear
U.S. Citizenship and Immigration Services (USCIS) is continuing to implement the June 28, 2018, Policy Memorandum (PM), Updated Guidance for the Referral of Cases and Issuance of Notices to Appear (NTAs) in Cases Involving Inadmissible and Deportable Aliens (PDF, 140 KB).

USCIS may issue NTAs as described below based on denials of I-914/I-914A, Application for T Nonimmigrant Status; I-918/I-918A, Petition for U Nonimmigrant Status; I-360, Petition for Amerasian, Widow(er), or Special Immigrant (Violence Against Women Act self-petitions and Special Immigrant Juvenile Status petitions); I-730, Refugee/Asylee Relative Petitions when the beneficiary is present in the US; I-929, Petition for Qualifying Family Member of a U-1 Nonimmigrant; and I-485 Application to Register Permanent Residence or Adjust Status (with the underlying form types listed above).

If applicants, beneficiaries, or self-petitioners who are denied are no longer in a period of authorized stay and do not depart the United States, USCIS may issue an NTA. USCIS will continue to send denial letters for these applications and petitions to ensure adequate notice regarding period of authorized stay, checking travel compliance, or validating departure from the United States.