High court denies Kentucky religious school's plea to reopen
National Court News
The Supreme Court on Thursday refused to block an order by Kentucky Gov. Andy Beshear that bars in-person K-12 education until early January in areas hard hit by COVID-19, rejecting a plea from a private religious school.

The court said in an unsigned opinion that Beshear's order will effectively expire at the end of the week anyway because schools are about to begin their Christmas vacation and can open again in early January. A ruling against the state "would have little practical effect," the court said.

Justices Samuel Alito and Neil Gorsuch dissented. Gorsuch noted that the governor issued a separate order allowing "virtually all other in-person activities to continue with only capacity restrictions. Movie theaters, indoor wedding venues, bowling alleys, and gaming halls remained open for business."

The Danville Christian Academy had sued Beshear after he announced the closures in November in response to increased cases of COVID-19 around the state. His order applied to both public and private schools. The county that Danville Christian Academy is located in has one of the highest coronavirus incidence rates in the state, at 113.6 cases per 100,000 residents.

The school said it was being treated unfairly under Kentucky law and the U.S. Constitution. A district court agreed, blocking the order, but the federal appeals court in Cincinnati, Ohio, allowed Beshear's order to remain in effect.

Beshear said all schools were treated alike. Speaking at a news conference in Kentucky around the time the court ruled, he said: "In no way were religious schools treated any differently, we asked everybody to make the same sacrifice."

Kentucky continues to reel from the pandemic. The governor on Thursday announced a record 54 new confirmed COVID-19-related deaths and 3,349 new confirmed coronavirus cases. Hospital capacity for ICU beds is at or above 80% in four parts of the state.

Kelly Shackelford, president and chief counsel of First Liberty Institute, the law firm that represented Danville Christian Academy, vowed to take the governor to court again if the order was reinstated.

"Rest assured, if the Governor does so on Jan 4th, we will file against him immediately," Shackelford said in a statement.

Kentucky Attorney General Daniel Cameron echoed Shackleford's warning in a statement Thursday evening, urging the governor to "carefully consider future executive action related to religious schools."

On Monday, Beshear had announced new public health guidance for in-person learning in counties with high COVID-19 rates. Schools that comply may resume in-person learning on Jan. 11.
Related listings
National Court News

08/27/2020

A Thai court issued a new arrest warrant on Tuesday for an heir to the Red Bull energy drink fortune, a month after news of the dropping of a long-standing charge against him caused widespread anger.Assistant National Police Chief Lt. Gen. Jaruwat Wa...

National Court News

08/22/2020

Britney Spears on Tuesday asked a court to keep her father from reasserting the broad control over her life and career that he has had for most of the past 12 years. In documents filed by her court-appointed lawyer that give a rare public airing to t...

National Court News

08/19/2020

Less than 24 hours before a court order would have required five Seattle media companies to turn over unpublished protest photos and videos to police, the state Supreme Court has granted them a temporary respite. A Washington state Supreme Court comm...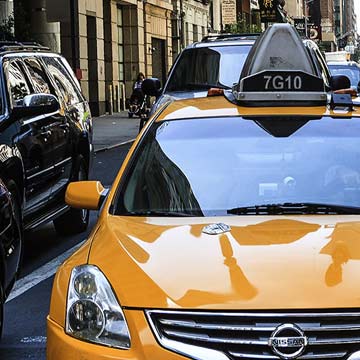 Any contracts or any transactions can go awry at any time
We know your business means a lot to you and want to understand all the aspects of your business so that we can help you in the best ways possible. We don't discriminate depending on the size of your company. Our mission statement is to represent all business owners and entrepreneurs by navigating them through the rough waters of business litigation and guiding them to success.

We are attorneys who want to make sure we understand your business objectives and goals before we start providing you with legal counsel individualized to your business. We know what it means to be dedicated to your business. After all, we are a business as well. And just like you, we want to provide the best service we can to our clients.

Any contracts or any transactions can go awry at any time. Sometimes, making important business decisions without legal help from business attorneys could cost you your business.We don't want you or your business to be misconstrued by anyone. Our attorneys make sure that we communicate with you often to make sure we are giving you the legal guidance you need at all times. We make sure we are responsive in a timely-manner with every single one of our clients to help them identify risks and prevent legal battles before they arise.