Washington prepares for more patients seeking abortion
National Court News
While the nation waits for the Supreme Court's opinion on a blockbuster abortion case that could overturn Roe v. Wade, Planned Parenthood of Washington is getting ready for an increase in out-of-state patients seeking an abortion.

"We are already seeing patients from Texas, from Oklahoma. I saw a patient a couple of weeks ago from Alabama," Dr. Erin Berry, gynecologist and Washington state medical director of Planned Parenthood of the Great Northwest and the Hawaiian Islands, told KING-TV.

Planned Parenthood of the Great Northwest said it's working to see which locations in Washington could open up for additional days if needed and upping its patient navigation teams, which help patients with appointments and travel arrangements.

"There's a lot of unknown," Berry said. "We also ultimately do not know how many people will be coming in from where and what their needs will be."

Twenty-six states are likely to have total or near-total bans on abortion if Roe v. Wade is overturned. Idaho's trigger law bans all abortions with exceptions for rape, incest and if the mother's life is at risk.

According to the Guttmacher Institute, a research group that supports abortion rights, 230,000 patients could travel across state lines from Idaho seeking an abortion.

Berry said it's expensive for patients to travel across the country to access medical care and fears for funding in the long term.

The looming decision is creating uncertainty for more than just patients. The Washington Medical Commission, which regulates physician license in Washington, said if Roe v. Wade is overturned it could raise practice concerns for Washington licensees.
Related listings
National Court News

06/07/2022

A North Carolina man has admitted stealing mail from residential mailboxes and using stolen information to commit wire fraud, a federal prosecutor said.Soheil Akhavan Rezaie, 37, entered his guilty plea Tuesday before a U.S. magistrate judge in Charl...

National Court News

05/03/2022

A group of New York voters asked a federal court Monday to reinstate Congressional district maps tossed out by state judges last week because they were gerrymandered to favor Democrats.The lawsuit, filed in Manhattan, argued that even if those maps w...

National Court News

05/20/2021

The husband of Rochester Mayor Lovely Warren pleaded not guilty to criminal drug and weapons charges Thursday, a day after a police search of the house he shares with the mayor. Timothy Granison appeared via video in Rochester City Court from the Mon...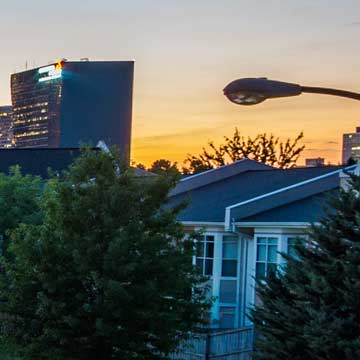 USCIS to Continue Implementing New Policy Memorandum on Notices to Appear
U.S. Citizenship and Immigration Services (USCIS) is continuing to implement the June 28, 2018, Policy Memorandum (PM), Updated Guidance for the Referral of Cases and Issuance of Notices to Appear (NTAs) in Cases Involving Inadmissible and Deportable Aliens (PDF, 140 KB).

USCIS may issue NTAs as described below based on denials of I-914/I-914A, Application for T Nonimmigrant Status; I-918/I-918A, Petition for U Nonimmigrant Status; I-360, Petition for Amerasian, Widow(er), or Special Immigrant (Violence Against Women Act self-petitions and Special Immigrant Juvenile Status petitions); I-730, Refugee/Asylee Relative Petitions when the beneficiary is present in the US; I-929, Petition for Qualifying Family Member of a U-1 Nonimmigrant; and I-485 Application to Register Permanent Residence or Adjust Status (with the underlying form types listed above).

If applicants, beneficiaries, or self-petitioners who are denied are no longer in a period of authorized stay and do not depart the United States, USCIS may issue an NTA. USCIS will continue to send denial letters for these applications and petitions to ensure adequate notice regarding period of authorized stay, checking travel compliance, or validating departure from the United States.