Idaho Supreme Court won't weigh legality of child marriage
U.S. Court News
A legal loophole in Idaho that allows parents of teens to nullify child custody agreements by arranging child marriages will remain in effect, under a ruling from the state Supreme Court on Tuesday.

In a split decision, the high court declined to decide whether Idaho's child marriage law — which allows 16- and 17-year-olds to marry if one parent agrees to the union — is unconstitutional. Instead, the justices said that once a child is emancipated by marriage, the family court loses jurisdiction over custody matters.

The case arose from a custody battle between a Boise woman and her ex-husband, who planned to move to Florida and wanted to take their 16-year-old daughter along. The ex-husband was accused of setting up a "sham marriage" between his daughter and another teen as a way to end the custody fight.

It's not a rare scenario — all but seven states allow minors below the age of 18 to marry, according to Unchained At Last, an organization that opposes child marriage. Nevada, Idaho, Arkansas and Kentucky have the highest rates of child marriage per capita, according to the organization. Although minors are generally considered legally emancipated once they are married, they generally still have limited legal rights and so may be unable to file for divorce or seek a protective order.

Erin Carver and William Hornish divorced in 2012, and only their youngest was still living at home last year when both sides began disputing the custody arrangements.

Carver said she learned Hornish was planning a "sham marriage" for the teen to end the custody battle, and asked the family court magistrate to stop the marriage plans. Several days later, the magistrate judge agreed, but it was too late. The teen had already married.

The high court heard arguments in March, and Carver's attorney contended that the child marriage law is unconstitutional because it allows one parent to terminate another parent's rights without due process. Hornish's attorney, Geoffrey Goss, countered that his client had acted legally and followed state law.

In Tuesday's ruling, a majority of the Supreme Court justices said that because the marriage had occurred before an initial ruling was made, the family court lost jurisdiction. Once a child is married, they are emancipated and no longer subject to child custody arrangements, the high court said.
Related listings
U.S. Court News

10/02/2022

A bench trial is scheduled to begin Monday for a man accused of sexually attacking and fatally stabbing two young women in separate killings nearly 30 years ago near a metro Phoenix canal system.Bryan Patrick Miller, 49, is charged with two counts ea...

U.S. Court News

09/23/2022

A federal judge has refused to dismiss a lawsuit against Democratic Gov. John Carney over Delaware's requirement for political balance on its courts.Friday's ruling is the latest in a long-running legal battle over a "major-party&rd...

U.S. Court News

09/19/2022

An appeals court ruling could mean the end of a federal lawsuit filed by the parents of a Black teenager who was naked and unarmed when he was shot and killed by suburban Oklahoma City police in 2019.Police said 17-year-old Isaiah Lewis was naked whe...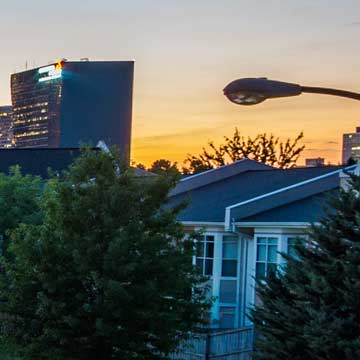 USCIS to Continue Implementing New Policy Memorandum on Notices to Appear
U.S. Citizenship and Immigration Services (USCIS) is continuing to implement the June 28, 2018, Policy Memorandum (PM), Updated Guidance for the Referral of Cases and Issuance of Notices to Appear (NTAs) in Cases Involving Inadmissible and Deportable Aliens (PDF, 140 KB).

USCIS may issue NTAs as described below based on denials of I-914/I-914A, Application for T Nonimmigrant Status; I-918/I-918A, Petition for U Nonimmigrant Status; I-360, Petition for Amerasian, Widow(er), or Special Immigrant (Violence Against Women Act self-petitions and Special Immigrant Juvenile Status petitions); I-730, Refugee/Asylee Relative Petitions when the beneficiary is present in the US; I-929, Petition for Qualifying Family Member of a U-1 Nonimmigrant; and I-485 Application to Register Permanent Residence or Adjust Status (with the underlying form types listed above).

If applicants, beneficiaries, or self-petitioners who are denied are no longer in a period of authorized stay and do not depart the United States, USCIS may issue an NTA. USCIS will continue to send denial letters for these applications and petitions to ensure adequate notice regarding period of authorized stay, checking travel compliance, or validating departure from the United States.