Italy frees man convicted of 2007 murder of Meredith Kercher
U.S. Court News
The only person convicted in the 2007 murder of British student Meredith Kercher was freed Tuesday after serving most of his 16-year prison sentence, his lawyer said.

Attorney Fabrizio Ballarini said Rudy Guede's planned Jan. 4 release had been moved up a few weeks by a judge and he was freed on Tuesday. He will continue to work in the library at the Viterbo-based Center for Criminology Studies, Ballarini said in an email.

Guede had already been granted permission to leave prison during the day to work at the center while he served his sentence for the 2007 murder of 21-year-old Kercher.

The case in the university city of Perugia gained international notoriety after Kercher's American roommate, Amanda Knox, and Knox's then-boyfriend were placed under suspicion. Both were initially convicted, but Italy's highest court threw out the convictions in 2015 after a series of flip-flop decisions.

Guede was originally convicted in a fast-track trial procedure. He has denied killing Kercher.
Related listings
U.S. Court News

07/06/2021

The Ohio Supreme Court announced on Tuesday it would not consider an appeal over the firing of a white police officer who shot and killed 12-year-old Tamir Rice outside a Cleveland recreation center in 2014. The appeal was filed in April by the Cleve...

U.S. Court News

06/28/2021

The Supreme Court on Monday rejected a Virginia school board's appeal to reinstate its transgender bathroom ban. Over two dissenting votes, the justices left in place lower court rulings that found the policy unconstitutional. The case involved...

U.S. Court News

06/22/2021

Nothing could be further from the truth! My job as a Bankruptcy Attorney is to help clients understand the process, and how to navigate all of the complexities of Bankruptcy Law. My job is also to educate the public about common misconceptions of the...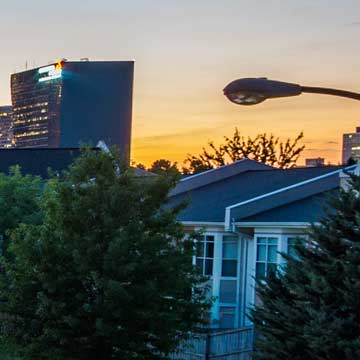 USCIS to Continue Implementing New Policy Memorandum on Notices to Appear
U.S. Citizenship and Immigration Services (USCIS) is continuing to implement the June 28, 2018, Policy Memorandum (PM), Updated Guidance for the Referral of Cases and Issuance of Notices to Appear (NTAs) in Cases Involving Inadmissible and Deportable Aliens (PDF, 140 KB).

USCIS may issue NTAs as described below based on denials of I-914/I-914A, Application for T Nonimmigrant Status; I-918/I-918A, Petition for U Nonimmigrant Status; I-360, Petition for Amerasian, Widow(er), or Special Immigrant (Violence Against Women Act self-petitions and Special Immigrant Juvenile Status petitions); I-730, Refugee/Asylee Relative Petitions when the beneficiary is present in the US; I-929, Petition for Qualifying Family Member of a U-1 Nonimmigrant; and I-485 Application to Register Permanent Residence or Adjust Status (with the underlying form types listed above).

If applicants, beneficiaries, or self-petitioners who are denied are no longer in a period of authorized stay and do not depart the United States, USCIS may issue an NTA. USCIS will continue to send denial letters for these applications and petitions to ensure adequate notice regarding period of authorized stay, checking travel compliance, or validating departure from the United States.