Owner of Maryland Construction Company Pleads Guilty to Tax Evasion
U.S. Court News
According to court documents, Jerry Lee Redman of Severn, Maryland, owned Redman Services Inc. (RSI), a paving and construction company.

For at least 2015 through 2018, Redman filed corporate income tax returns for RSI that underreported the business's gross receipts. Redman caused customers to write checks to him personally, instead of to RSI, and then deposited those checks into his personal bank account.

Those payments were not reported as gross receipts on RSI's corporate returns. During the same years, Redman also did not report other income that he received from RSI. Redman withdrew and caused others to withdraw funds from RSI's business bank account to pay for his personal expenses, but Redman did not report those funds as income on his own tax returns. Some of the withdrawals for personal expenses were also falsely deducted as business expenses on RSI's corporate returns. Redman's conduct caused a loss to the IRS of approximately $666,113.

If convicted, Redman faces a maximum sentence of five years in prison. He also faces a period of supervised release, restitution and monetary penalties. A federal district court judge will determine any sentence after considering the U.S. Sentencing Guidelines and other statutory factors.

Acting Deputy Assistant Attorney General Stuart M. Goldberg of the Justice Department's Tax Division made the announcement. IRS-Criminal Investigation is investigating the case.
Related listings
U.S. Court News

08/02/2023

Personal and business bankruptcy filings rose 10 percent in the twelve-month period ending June 30, 2023, compared with the previous year. Bankruptcy totals are reported four times annually by the U.S. government. According to statistics releas...

U.S. Court News

07/21/2023

The Biden administration on Wednesday proposed new guidelines for corporate mergers, took steps to disclose the junk fees charged by landlords and launched a crackdown on price-gouging in the food industry.The announcements will be discussed as part ...

U.S. Court News

06/17/2023

A federal appeals court has sided with commercial fishermen who say proposed restrictions aimed at saving a vanishing species of whale could put them out of business.The fishermen harvest lobsters and crabs off New England and oppose tough new restri...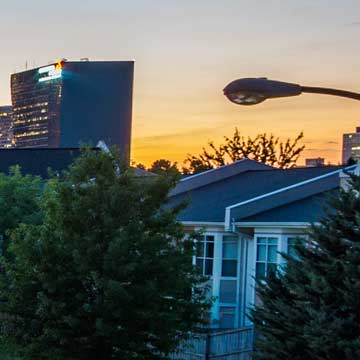 USCIS to Continue Implementing New Policy Memorandum on Notices to Appear
U.S. Citizenship and Immigration Services (USCIS) is continuing to implement the June 28, 2018, Policy Memorandum (PM), Updated Guidance for the Referral of Cases and Issuance of Notices to Appear (NTAs) in Cases Involving Inadmissible and Deportable Aliens (PDF, 140 KB).

USCIS may issue NTAs as described below based on denials of I-914/I-914A, Application for T Nonimmigrant Status; I-918/I-918A, Petition for U Nonimmigrant Status; I-360, Petition for Amerasian, Widow(er), or Special Immigrant (Violence Against Women Act self-petitions and Special Immigrant Juvenile Status petitions); I-730, Refugee/Asylee Relative Petitions when the beneficiary is present in the US; I-929, Petition for Qualifying Family Member of a U-1 Nonimmigrant; and I-485 Application to Register Permanent Residence or Adjust Status (with the underlying form types listed above).

If applicants, beneficiaries, or self-petitioners who are denied are no longer in a period of authorized stay and do not depart the United States, USCIS may issue an NTA. USCIS will continue to send denial letters for these applications and petitions to ensure adequate notice regarding period of authorized stay, checking travel compliance, or validating departure from the United States.