Supreme Court limits regulation of some US wetlands
U.S. Court News
The U.S. Supreme Court has stripped federal agencies of authority over millions of acres of wetlands, weakening a bedrock environmental law enacted a half-century ago to cleanse the country's badly polluted waters.

A 5-4 majority significantly expanded the ability of farmers, homebuilders and other developers to dig up or fill wetlands near rivers, lakes and streams, finding the government had long overreached in limiting such activities.

The ruling Thursday may nullify key parts of a rule the Biden administration imposed in December, which two federal judges already had blocked from being enforced in 26 states. It's the latest turn in a decades-old struggle by courts and regulators to determine which waters are subject to protection under the Clean Water Act.

Some experts say the battle over wetlands now may shift to states, with red and blue states writing laws that take dramatically different approaches.

The high court's decision follows one in 2022 curtailing federal power to reduce carbon emissions from power plants and indicates a willingness by the court's emboldened conservatives to limit environmental laws and agency powers.

"This is one of the saddest chapters in the 50-year history of the Clean Water Act," said Jim Murphy, an attorney with the National Wildlife Federation.
Related listings
U.S. Court News

05/13/2023

The Supreme Court said Wednesday that Illinois can, for now, keep in place a new law that bars the sale of certain semi-automatic guns and large-capacity magazines.The high court denied an emergency request from people challenging the law, which bans...

U.S. Court News

05/09/2023

Senegal's main opposition leader on Monday was given a six-month suspended prison sentence by an appeals court in the West African nation over a defamation case brought against him by a government minister.The court ruling against Ousmane Sonko...

U.S. Court News

04/12/2023

The Biden administration and a drug manufacturer asked the Supreme Court on Friday to preserve access to an abortion drug free from restrictions imposed by lower court rulings, while a legal fight continues.The Justice Department and Danco Laboratori...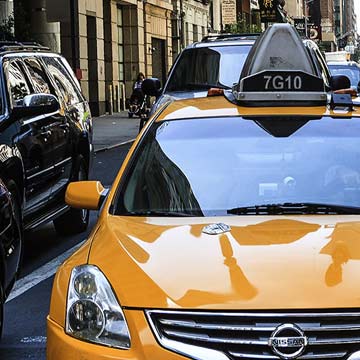 Any contracts or any transactions can go awry at any time
We know your business means a lot to you and want to understand all the aspects of your business so that we can help you in the best ways possible. We don't discriminate depending on the size of your company. Our mission statement is to represent all business owners and entrepreneurs by navigating them through the rough waters of business litigation and guiding them to success.

We are attorneys who want to make sure we understand your business objectives and goals before we start providing you with legal counsel individualized to your business. We know what it means to be dedicated to your business. After all, we are a business as well. And just like you, we want to provide the best service we can to our clients.

Any contracts or any transactions can go awry at any time. Sometimes, making important business decisions without legal help from business attorneys could cost you your business.We don't want you or your business to be misconstrued by anyone. Our attorneys make sure that we communicate with you often to make sure we are giving you the legal guidance you need at all times. We make sure we are responsive in a timely-manner with every single one of our clients to help them identify risks and prevent legal battles before they arise.