Court orders Japan company to pay 4 Koreans for forced labor
Court Watch
In a potentially far-reaching decision, South Korea's Supreme Court ruled that a major Japanese steelmaker should compensate four South Koreans for forced labor during Japan's colonial rule of the Korean Peninsula before the end of World War II.

The long-awaited ruling, delivered Tuesday after more than five years of deliberation at Seoul's top court, could have larger implications for similar lawsuits that are pending in South Korea and will likely trigger a diplomatic row between the Asian U.S. allies.

Japanese Prime Minister Shinzo Abe said Tokyo will respond "resolutely" to the ruling, which he described as "impossible in light of international law." He said the ruling violated a 1965 treaty between Seoul and Tokyo that was accompanied by Japanese payments to restore diplomatic ties. Japanese Foreign Minister Taro Kono said Japan could potentially take the case to the International Court of Justice.

"Today's ruling by the South Korean Supreme Court has one-sidedly and fundamentally damaged the legal foundation of Japan-South Korea relations," Kono said.

South Korean President Moon Jae-in had no immediate reaction to the ruling. South Korean Foreign Ministry spokesman Noh Kyu-duk said Tokyo and Seoul "should gather wisdom" to prevent the ruling from negatively affecting their relations.

The court said Japan's Nippon Steel & Sumitomo Metal Corp. should provide compensation of 100 million won ($87,680) to each of the four plaintiffs, who were forced to work at Japanese steel mills from 1941 to 1943. Among them, only 94-year-old Lee Chun-sik has survived the legal battle, which extended nearly 14 years.
Related listings
After Ezra Claycomb was born with severe brain damage and cerebral palsy, his mother considered filing a medical malpractice lawsuit. But in 2017, Kentucky's Republican-controlled legislature passed a law requiring all such lawsuits first be reviewed...

The repeatedly altered composition of North Carolina's elections board returned to court Thursday as a proxy for the lengthy power struggle between Democratic Gov. Roy Cooper and the Republican-dominated legislature.A panel of three trial judges list...

- most of them migrants - who were gunned down between 2000 and 2007 in a case that shocked Germany and prompted accusations of institutional racism in the country's security agencies.Judges sentenced Beate Zschaepe to life in prison for murder, memb...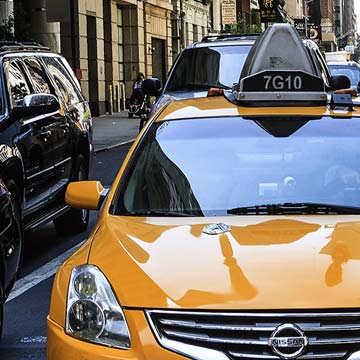 Any contracts or any transactions can go awry at any time
We know your business means a lot to you and want to understand all the aspects of your business so that we can help you in the best ways possible. We don't discriminate depending on the size of your company. Our mission statement is to represent all business owners and entrepreneurs by navigating them through the rough waters of business litigation and guiding them to success.

We are attorneys who want to make sure we understand your business objectives and goals before we start providing you with legal counsel individualized to your business. We know what it means to be dedicated to your business. After all, we are a business as well. And just like you, we want to provide the best service we can to our clients.

Any contracts or any transactions can go awry at any time. Sometimes, making important business decisions without legal help from business attorneys could cost you your business.We don't want you or your business to be misconstrued by anyone. Our attorneys make sure that we communicate with you often to make sure we are giving you the legal guidance you need at all times. We make sure we are responsive in a timely-manner with every single one of our clients to help them identify risks and prevent legal battles before they arise.