Supreme Court steps into Google-Oracle copyright fight
Litigation Reports
The Supreme Court said Friday it will referee a high-profile copyright dispute between technology giants Oracle and Google. Oracle says it wants nearly $9 billion from Google.

The case stems from Google's development of its hugely popular Android operating system by using Oracle's Java programming language. A federal appeals court found that Google unfairly used Java without paying for it, the second appellate ruling in Oracle's favor. A trial court has yet to assess damages.

The justices agreed to review the appeals court ruling, and arguments are expected early next year. The first Android phone went on sale in 2008 and Google says more than 2 billion mobile devices now use Android.

The dispute stretches back to 2010, when Oracle filed suit over Google's use of 11,500 lines of Java code. In the first of two trials, a federal judge ruled that so-called "application programming interfaces" (APIs) weren't protected by copyright.

After the appeals court overturned that ruling, a jury found in a second trial that Google had made "fair use" of the programming code.

"There is nothing fair about taking a copyrighted work verbatim and using it for the same purpose and function as the original in a competing platform," Judge Kathleen O'Malley of the U.S. Court of Appeals for the Federal Circuit wrote in a decision siding with Oracle.

Microsoft was among many parties that urged the Supreme Court to upend the appeals court ruling. The Trump administration, responding to a request from the court for its views, said the justices should stay out of the case.

The Supreme Court's conservative majority seems prepared to allow the Trump administration to end a program that allows some immigrants to work legally in the United States and protects them from deportation.

There did not appear to be any support among the five conservatives in extended arguments for blocking the administration's decision to wind down the Deferred Action for Childhood Arrivals program. It currently protects 660,000 immigrants who came to the United States as children and are here illegally.
Related listings
Litigation Reports

10/21/2019

WikiLeaks founder Julian Assange appeared in a U.K. court Monday to fight extradition to the United States on espionage charges, and he lost a bid to delay proceedings so that his legal team would have more time to prepare his case.Assange defiantly ...

Litigation Reports

10/13/2019

National Coming Out Day festivities were tempered this year by anxiety that some LGBT folk may have to go back into the closet so they can make a living, depending on what the Supreme Court decides about workplace discrimination law.But the mere fact...

Litigation Reports

10/07/2019

The biggest cases before the Supreme Court are often the last ones to be decided, and the focus on the court will be especially intense in June, just a few months before the 2020 election.President Donald Trump first announced his intention in 2017 t...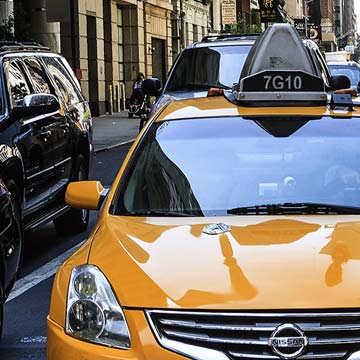 Any contracts or any transactions can go awry at any time
We know your business means a lot to you and want to understand all the aspects of your business so that we can help you in the best ways possible. We don't discriminate depending on the size of your company. Our mission statement is to represent all business owners and entrepreneurs by navigating them through the rough waters of business litigation and guiding them to success.

We are attorneys who want to make sure we understand your business objectives and goals before we start providing you with legal counsel individualized to your business. We know what it means to be dedicated to your business. After all, we are a business as well. And just like you, we want to provide the best service we can to our clients.

Any contracts or any transactions can go awry at any time. Sometimes, making important business decisions without legal help from business attorneys could cost you your business.We don't want you or your business to be misconstrued by anyone. Our attorneys make sure that we communicate with you often to make sure we are giving you the legal guidance you need at all times. We make sure we are responsive in a timely-manner with every single one of our clients to help them identify risks and prevent legal battles before they arise.